Welcome to Newton Ford South
Introducing the Ford Family
We're Here For You
Newton Ford South always puts customers first!
Don't take our word for it: Read our reviews and see what everyone is saying.
Great experience buying a used traverse at Newton Ford South. Went back and forth with the traverse and explorer for hours and decided the traverse was better for our needs.
Professional and easy to work with. Was able to do most over email and text since i live in Alabama
Alex Pardo was very professional and a great person to deal with. Exceptional Sales person, friendly and very helpful. I would work with him again in a heart beat. Thank you so much for you help.
Haven't yet purchased a vehicle there yet but going through the process found Alex to be an exceptional sales person.. The sales manager I dealt with was also very professional and straightforward.. Don't know whether I'll get a deal done but the experience shopping there was top notch..
My salesman, Clay Smith, was the consummate professional throughout the entire car buying experience. From initial contact in response to my internet query, to obtaining and conveying the most up-to-date information regarding the status of shipping for the Mustang Dark Horse, handling the pricing quote, and arranging for pick up and delivery of my new car, there was not a single aspect of the process where Clay did not excel. He was extremely friendly, forthright, and genuine at every step.
Clay was genuinely awesome and so easy to work with! He made the process seamless! Clay was also very accommodating of my schedule, which was so helpful as I'm a teacher and just don't have the time to talk on the phone. He walked me through everything through text and was patient as I couldn't always get back to him quickly. Definitely a dream of a salesman!
We had the best experience! Thank you for making the experience of trading and buying two vehicles at once a breeze! Seriously, we couldn't have asked for a better dealership to work with. Highly recommend!
I had a really bad experience with a different Ford dealership so I went to Newton Ford South. Alex Pardo, my salesman, was great. As a matter of fact everyone that I worked with was great. From Alex to the service department to the finance guy, it was a great experience. Working with a small dealership, like Newton, just gave me an overall better experience. I did not feel rushed. I would definitely recommend these folks.
I was very hesitant to go to Newton and purchase a vehicle, however with a strong recommendation from a neighbor I decided to take a chance. I found a with the help of salesman Clay. He was very informative and provided outstanding help. He answered all questions and even went in depth in the details to insure I understood all options. The purchase price was established to my liking with the help of Josh (General Sales Manager) and Clay. One of the most important items (360 view) I wanted to have on the car was not there. I returned the next day and talked to Josh concerning this missing item. He said he would look into it and get back with me. He did exactly what he said and now I have the 360 view cameras. I appreciate all the effort that he put into making the purchase correct and ended up with an extremely satisfied customer. I will recommend this dealership to all! I would like to give thanks to the Business Manager, James, who made the financial end of this process flow as smooth I've encountered with an auto purchase. He was very easy to understand and explained everything to so that I could understand all aspects of the process and purchase easily. Thanks to all for making this process an exceptional experience!! A job well done!!
They will work hard to get you what you want. They are the best, hands down.
They were all very helpful and straight forward with everything that had to be talked about . I wasn't rushed to decide what I was looking for and the process went very smoothly. I highly recommend you Alex he's an awesome salesman . I will for sure go with him for my next vehicle purchase!
My salesman was Ken Smith and I give him high marks because he listened to what I wanted to purchase and found a truck that meets my needs. I was pleased that the dealership moved the process along at a good rate.
I have purchased 5 vihicles from Josh and Charles over the years. i wouldn't shop anywhere else!
Very impressed with how they were able to find the exact vehicle I wanted. Also impressed with how quickly they were able to get me out the door.
Ken Smith was very kind and patient. He answered all my questions and sold me the car I had been searching for. I am happy with my car. It was a pleasure to work with him.
Mrs.Lisa helped me soon as I pulled in like she knew what I was looking for!! Thanks Momma
I just bought a truck from them and the service is excellent but I recommend his sales agent Alex is the best
Great experience and was very pleased with my purchase. Highly recommend for your vehicle purchases
Lisa was great to work with. She is very knowledgeable and was able to get me in and out very quickly for a new vehicle purchase.
Ken Smith was nice and didn't stop til he helped me . I appreciate how nice he was and I love my car!!
So grateful to have worked with Alex. He was understanding and professional… He worked hard to stay within my trade-in and purchase parameters. The whole team was efficient and made the experience effortless. I will definitely go back!
Alex was wonderful! No pressure he let us take our time on our decision. Sales manager was also top notch. These guys really worked the numbers for us! Would refer anyone to work with Alex!
Wonderful! IN and out in a jiffy! Courteous, friendly. The service was spot on.
We aren't local so we contacted Newton about a vehicle we found online. Clay sent us a thorough walk around video of the vehicle and answered all our questions. Once we arrived to make the purchase, he was quick and efficient. He also went out of his way to find the extra key and door code for me. A pleasure to do business with!
Had a wonderful experience with Clay and how he didn't pressure me in buying a vehicle but will definitely be coming to Newton ford when I'm ready to purchase.
Service For Your Vehicle, Peace of Mind For You
Get the most out of your vehicle from the techs who know it best.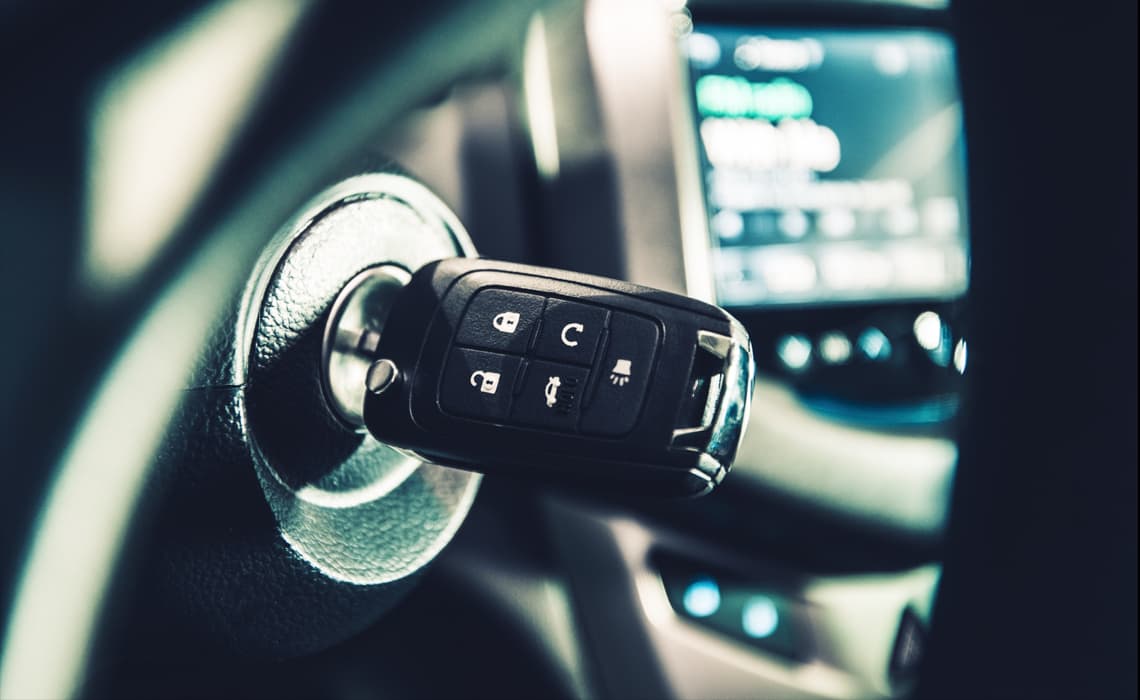 Sell us your car, even if you don't buy from us.
We're always looking for vehicles to stock our lot with. Get an easy, no obligation, online quote for your vehicle.
Start early, get approved online before you shop.
Fill out our quick credit application and we'll work with you to find the right vehicle that you can afford.
Welcome to Newton Ford South

Your Ford Dealership
in Shelbyville, TN
Shop New Ford Vehicles
At Newton Ford South, we offer a broad inventory of new Ford vehicles for sale. And having served drivers in and around Shelbyville, TN for years, we know how to match you with the right one for your needs. Having new options is great, but we do know that not everyone wants something brand new. So we offer a plethora of budget-friendly used vehicles for sale as well. And while our inventory is fantastic, it is only one piece of what we do at Newton Ford South.
Crunching the Numbers
No matter the vehicle you pick, there will always be a price tag. And we understand that crunching the numbers can be stressful. That is why we take the burden off your shoulders with our Ford finance center. We will go through the finance application process and sift through all of the options with you. The right vehicle is only the right vehicle with the right size payment, so we work tirelessly to match you with the best finance plan possible.
Ford Service Center
The commitment to you as a customer does not end there. Even after you drive your new Ford off the lot, we have your back. With our Ford service center, we are fully equipped to take care of all of your vehicle needs. Whether you need regular maintenance like a tire rotation, or you need some repairs, our Ford-certified technicians will take care of it. We are dedicated to keeping your vehicle safe and reliable.
Ready to Help You Shop
All in all, we want you to find the vehicle of your dreams. So we are here for you from start to finish, and beyond. There is no reason to wait any longer. Swing by or get in contact with us at Newton Ford South. We look forward to meeting you!
It's no secret what makes Newton Ford South special. We've always prided ourselves on delivering an unforgettable Middle Tennessee dealership experience from test driving to auto financing to caring for your car. Rest assured that you'll always be treated like family as we're committed to serving all of your automotive needs!
When it comes to buying a vehicle, there's nothing like a brand new Ford. From the new car smell and the latest in technology to an untouched warranty and advanced safety systems, there's no denying the advantages that come with a new car, truck, SUV or crossover. We offer a wide range of new vehicles from the Ford lineup, including the new F-150, Mustang, Escape, Explorer, Ecosport, Expedition, Edge, Fusion, Transit Connect, Transit-150 and Transit-250. Consider joining us at Newton Ford South for a test drive today!
Contact Us
Located in Shelbyville, TN
2811 Highway 231 N. - Shelbyville, TN 37160