Why the Compact 2022 Ford Maverick Pickup is Poised to be Top Gun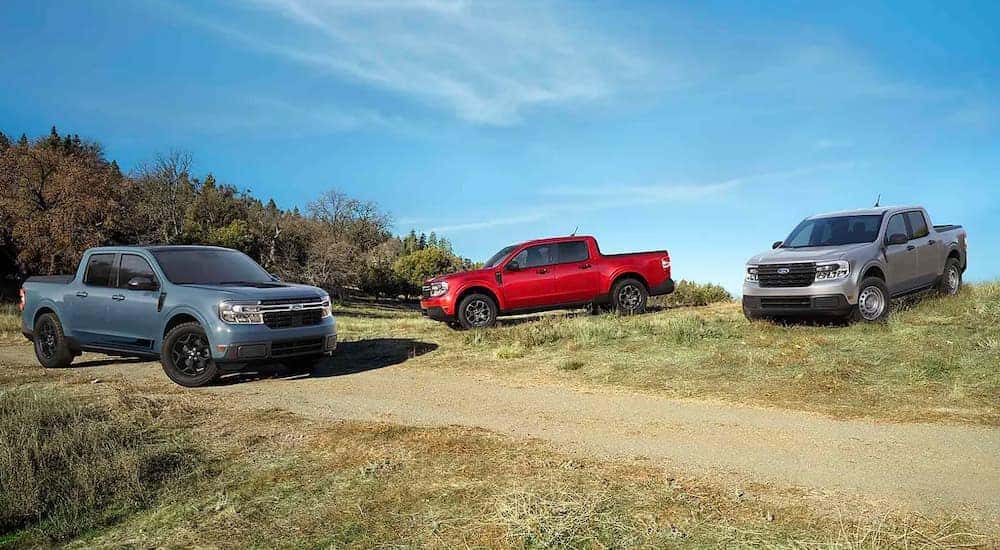 It's a great time to be a Ford dealer. Why? The current and upcoming lineup of Ford cars, trucks, and SUVs continues to bring innovation and style to the backroads and highways of America. Visit a Ford dealership today, and you'll find the reimagined Bronco and an all-electric Mustang Mach E. However, rumor has it that very soon, a new compact pickup truck will grace the showroom floor: the 2022 Ford Maverick.
We don't know much about this new pickup, but what we do know has us pretty excited. The Maverick will occupy a previously vacant slot in Ford's pickup lineup, the compact segment. This is welcome news for pickup truck body style lovers who don't want or can't afford a mid-size or full-size truck. This small but rumored-to-be powerful little pickup will satisfy this demand, and we couldn't be more excited.
What we know about the Maverick would barely fill its downsized bed, but we know enough to give you an overview. We think Ford has hit a sweet spot with the Maverick, and it's well overdue. It's not easy to build vehicles that deliver on value, dynamic styling, and capability, but if even half of what we're hearing is true, the Maverick will tick all these boxes and more.
If you're looking for a smaller profile pickup truck that still delivers off-roading prowess and utility, boy, do we have some great news for you.
2022 Maverick – Size
The 2022 Maverick will likely share the same platform with the smaller Escape crossover and the newly launched Bronco Sport, but that's the only thing it will have in common with its crossover SUV cousins. This new Maverick is a pickup truck through-and-through, and because it's compact in size, it will serve a subset of the pickup market that has been largely ignored for over a decade.
Ford discontinued its compact Ranger in 2010 but recently brought it back as a larger mid-size version of itself. Since its size profile (and price) overlaps with the smaller wheelbase full-size F-150, it sits at the larger end of its category, leaving an opportunity for Ford to backfill with the new 2022 Maverick. Ford is betting big that buyers will flock to a bona fide pickup truck body style with a more affordable price tag.
Size is an important consideration in the pickup category because many buyers want the utility and off-roading prowess a larger pickup offers, but they scramble to pull the funds together to acquire something larger. Another consideration is garage space and parking: a smaller pickup means the category will appeal to urban buyers too, and sometimes a full-size alternative is just too bulky and cumbersome to drive every day.
As for cabin style options, it's rumored the Maverick will come in a four-door SuperCab, but not a Crew Cab style. We expect a two-door version too. Because the Maverick is working with a limited overall length and wheelbase, we're pretty sure the truck bed dimensions will hover at a smaller size. This probably won't scare off potential buyers, though, because research tells us the demographic slated for this compact pickup is most likely buying for looks and category, not necessarily gritty utility and hauling capability.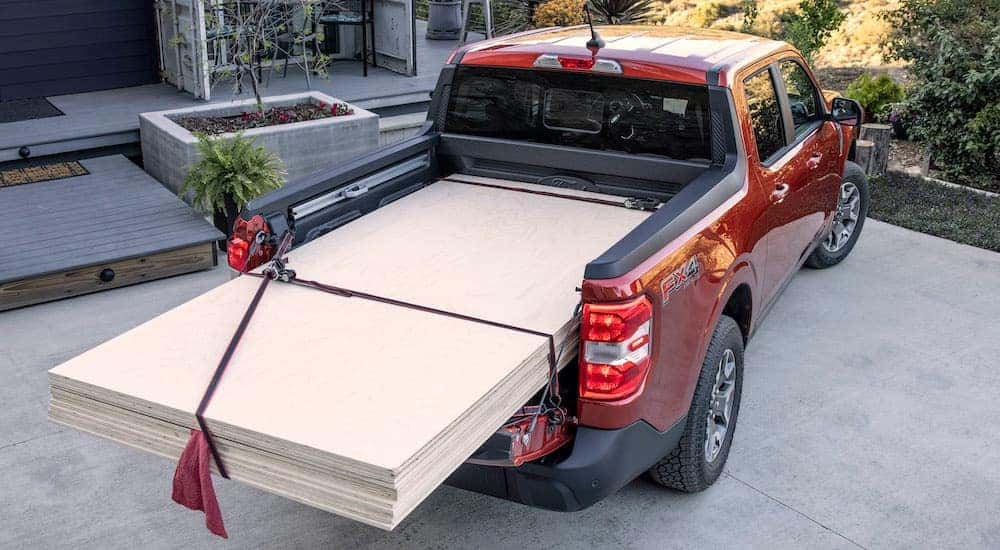 2022 Maverick – Capability
Ford isn't clear on its powertrain plans for the upcoming 2022 Maverick, but the engine lineup for the Bronco may give us some clues. It's always a dance between keeping the entry price low and offering maximum power and torque, but we think Ford will balance the two while also keeping in mind that buyers want some grit and power in their pickups.
The Escape's mild-mannered 1.5-liter engine is an option for the entry range because of the shared platform, but it puts out a scant 181 horsepower, which may not be enough for the Maverick, even at the base end of the trim range. Instead, it's likely Ford will look to the Bronco Sport for engine inspiration.
The Bronco Sport comes with two available engines: the same 1.5-liter EcoBoost that's found on the Escape and a 2.0-liter EcoBoost that puts out 277 lb-ft of torque and 250 horsepower. We expect Ford to share the Bronco Sport's eight-speed automatic transmission and likely offer the Maverick in two-wheel drive and four-wheel drive.
We feel confident reporting that the Maverick will boast a unibody frame construction rather than a body-on-frame design. Unibody frames are one-piece structures – the body and the frame that the body sits on – that eliminate the need for heavy steel undergirding, leading to better fuel economy and improved handling. Ride comfort also improves with a unibody frame, and these frames are designed to absorb energy from crashes more effectively.
Manufacturers traditionally used body-on-frame construction to create more rigid vehicles. It was especially common with pickup trucks, as conventional engineering wisdom held that a more rigid frame (because the ladder-like frame construction reduced twisting) and body meant better towing capacity and stability, and more off-roading prowess.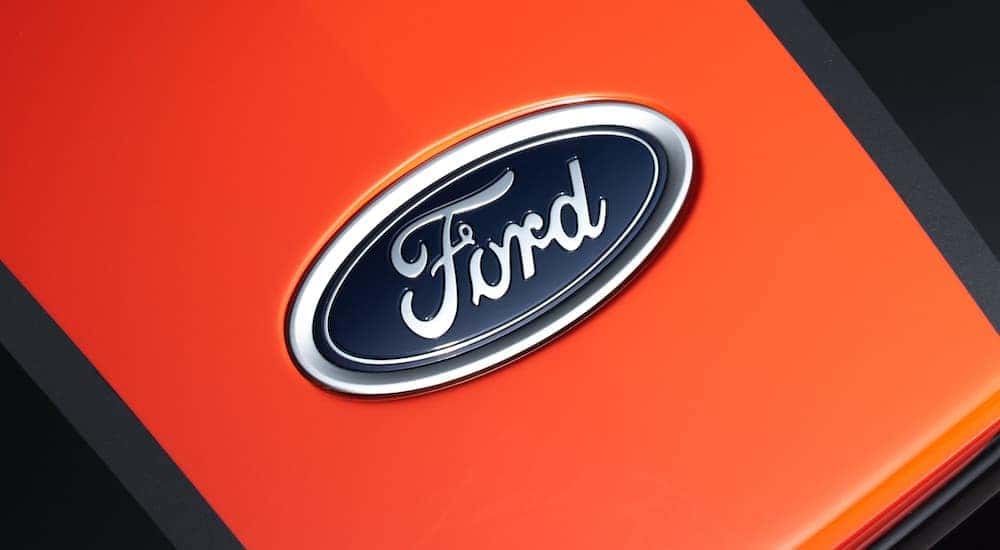 2022 Maverick – Timing
As of the time this article is published, we have no concrete confirmation from Ford about the Maverick. Industry insiders believe it will hit dealerships toward the end of 2021 and debut as a 2022 model. Given the category gap that exists, we tend to agree. Ford has an opportunity to broadly expand its pickup truck buyer base by recapturing compact pickup truck enthusiasts.
The landscape of competitors is virtually non-existent today, which means Ford has an opportunity to jump into the segment and establish the Maverick as the dominant choice. Sure, the Maverick will most likely have a smaller bed, and it's doubtful the powertrain lineup will include a big, beefy V8, but that's OK. This compact-size pickup truck buyer wants the body style, and they'll settle for slightly less brawn to get it at a price they can afford.
That's why the 2022 Ford Maverick is so exciting: it's a value-priced, sized-down pickup truck offering that isn't available currently but that has a long track record of attracting buyers. We think there is plenty of pent-up demand. That demand should fuel Ford to continue innovating all of its top-selling trucks, from the newly reintroduced mid-size Ranger to the iconic and recently re-hauled F-150.
The big question is how Ford will pull components and engineering from its existing car and truck lineups to cobble together the Maverick. With affordability as the motivator, Ford may look to the Escape and the Bronco Sport and find ways to incorporate components that deliver what compact truck buyers want: value, truck-like style and grit, and capability.
Whatever the end result, the best news is that we can confidently report the 2022 Ford Maverick is coming soon. We believe it will reignite the compact pickup truck segment and draw buyers that 'settled' for a crossover or SUV body style.
Consider this: compact crossover sales made up 4% of all vehicle sales in 2000. By 2018, that number exploded to nearly 40%. That's over 3.5 million compact crossovers sold in 2018. We're not entirely sure how many of those buyers might prefer a pickup truck body style, but we're betting there are a lot of them. It's a safe bet that the Maverick will steal a little market share from that category, but we also think if it's priced right, first-time buyers may sway toward buying a new Maverick instead of searching for a less exciting used SUV.