Where are all the new Ford vehicles?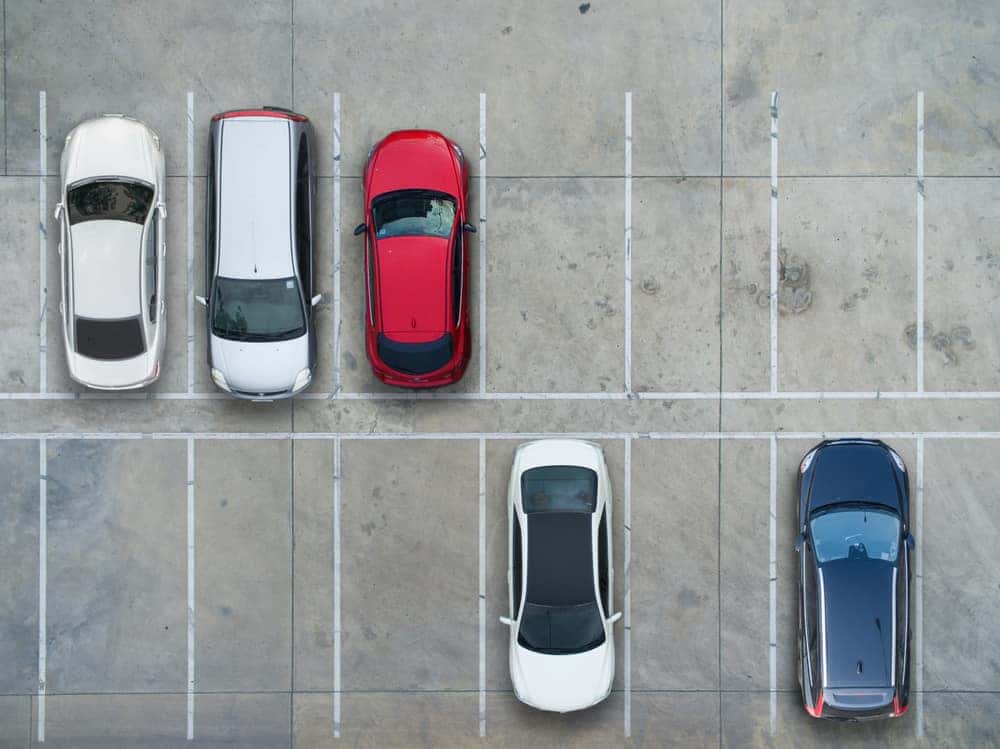 The past year has held a lot of changes, and that's just as true for our dealership as it is for our family & friends. You may have noticed at different car dealerships around Shelbyville and Murfreesboro that inventory is low, spread out in the parking lot as if we are social distancing our cars. We promise, our cars are good, but inventory levels are lower, especially for new cars. It would be easy to blame it on Covid-19, but the story is more nuanced than that. Covid impacted everything, it's true, including the way we make sure you feel safe, comfortable, and happy about your car purchase, but let's look at other possible reasons why our new Ford inventory is low right now.
Is the dealership in trouble, or going out of business?
This is a definite no. Low inventory does not mean danger, just like the empty shelves at Walmart last year didn't spell danger for them. There has been a huge increase in the desire to purchase new vehicles over the last year–partly because of the huge incentives that the manufacturers have offered, such as 0% financing. We have kept up with that demand, helping drivers in Shelbyville find their perfect new Ford. Which is to say, we are selling more vehicles than we are receiving from Ford. We're proud of our team for this, and happy to be serving our customers–even if it means an emptier lot than usual!
What has Covid impacted?
Covid definitely impacted production, as many plants shut down for a time to help stop the spread of the global pandemic. This halted production of not only vehicles, but other parts and supplies needed to fully assemble them. Ford also redirected some efforts of their manufacturing to make protective gear for healthcare workers last year. This was essential work, and worth the impact that it had, and it was a short-term stop that did not last very long.
So why the new vehicle shortage now?
There is one very necessary part that all new vehicles need in order to work and run properly: a semiconductor, or computer chip. There is a global shortage of these, as many other industries besides automotive need them. The vehicles can still be almost fully manufactured, but then this last part is the missing piece keeping them from being delivered to our dealership. In fact, just north of us in Kentucky, there are thousands of Ford F150s sitting at the Kentucky Speedway, waiting for their chips to be installed so that final checks can be performed and they can be delivered.
Why do other lots seem to be full?
Every manufacturer has been affected differently by the challenge of the computer chip shortage. Some dealerships ordered a lot of new inventory even during the Covid crisis last year. Others were closed and were prevented from doing business. Ford has some of the most popular vehicles, especially trucks. The demand outweighs the supply right now, and we all have to have patience as we wait for delivery of these new vehicles. It's a perfect storm that each dealership will weather differently.
Can I still buy a new car? What do I do?
If you are ready to buy a new Ford, don't despair! Even if we don't have the vehicle you are looking for right at this moment, we are here to help. What is important to remember is that production hasn't halted, but delivery has slowed. So you might see vehicles on our website labeled "in transit." We may not have pictures, but we can still tell you all the important information on these vehicles if and when you need it. To make this process even quicker and easier, you can use our Newton Fastpass process, by clicking the green button beside the vehicle you are interested in. This enables you to get financing options, value your trade, pick out products, and more!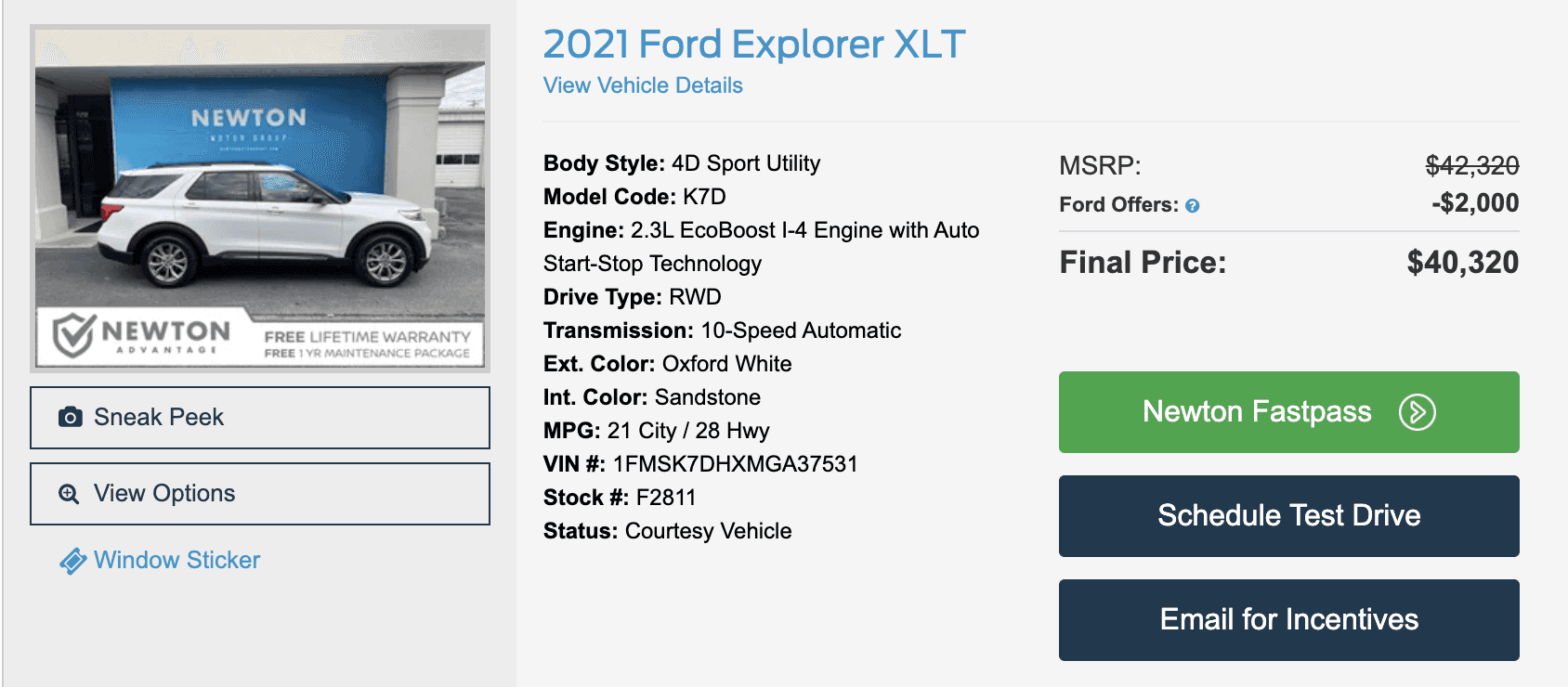 Further, if you don't see exactly what you are looking for, we can still help you shop and order the absolutely perfect Ford truck or car! Chat in below or give us a call and we'll be happy to help!
Can I sell you my car? Even if I'm not ready to buy a new one?
Absolutely! Because our new car inventory is lower, we are seeking to increase our number of quality used and pre-owned vehicles. You can evaluate your vehicle's worth here, but remember that the best way for us to make you the best offer for your vehicle is to see it in person. Additionally, you do not have to buy a new car from us in order to sell your vehicle to us. We can hand the check straight to you, or you can use it for a downpayment on another vehicle. It's up to you!
Thank you for trusting us with your new or used car buying process. Our promise is to Change Your Experience™, and we won't let any shortages shortchange that promise for you!