The Best of the Blue Oval: A Look at Some Great Certified Pre-Owned Options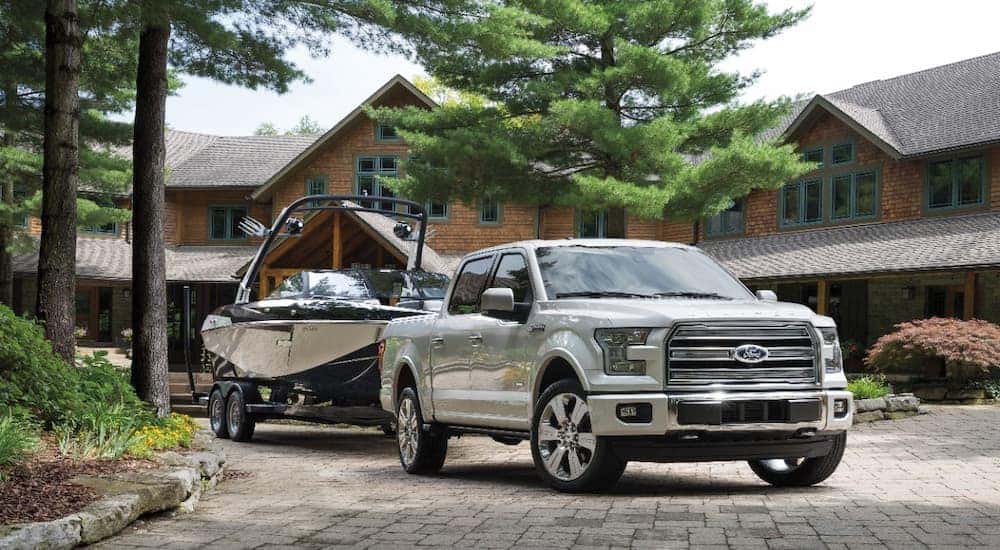 Looking for certified Fords for sale and wondering which to consider? When you're thinking about buying a vehicle from the iconic Blue Oval, there's a lot of history there, meaning a lot to consider and choose from. As with any big purchase, it's good to do your homework and figure out exactly what you're looking for. Maybe you want to get into one of their popular trucks, or perhaps you need a family hauler, and you're searching for an SUV that can do it all and more. Well, a brand like Ford won't let you down, and it has over a century of automotive innovation to prove it.
With our Newton Certified Pre-Owned Program, we offer an impressive selection of vehicles that are held to a higher standard than your typical used vehicles found elsewhere. In addition to the manufacturer's Certified Pre-Owned requirements, every used model goes through our own 170-point inspection in order to offer only the highest quality vehicles in our pre-owned inventory. In addition to being a great vehicle, our Newton Certified Pre-Owned vehicles also come with a CARFAX vehicle history report, as well as a 7-year/100,000-mile limited warranty to ensure you have total confidence in your pre-owned vehicle purchase.
For now, let's take a look at a couple of the best Ford models to keep an eye out for. From their best-selling truck to a discontinued sedan, when browsing the used car market, you never know what you'll find when it comes to Ford. And for those looking for a great selection of Certified Pre-Owned (CPO) Ford models, look no further than Newton Ford South. We offer a fantastic array of CPO vehicles from a variety of recent model years and trims, allowing you to find that perfect Ford that meets your unique driving needs.
America's Best-Selling Truck
There's a reason Ford's F series has been America's best-selling truck for forty years. For decades, drivers have depended on the F-series, most notably the F-150, for both work and play. The Ford F-Series has been on the market since the 1940s, with the popular F-150 entering the market in the 1970s. Since then, the automaker has racked up countless awards, titles, and praise from drivers across the globe. So if you're looking to get into a reliable used truck, the Ford F-Series is a perfect choice.
Since the Ford F-150 remains the most versatile of the F-Series trucks it's no surprise that it's also the most popular. Whether you need it for work or family, the F-150 is your go-to truck for long-lasting performance, durability, and convenience. If you find yourself out of the office more often than not, take your workspace with you. In the last few years, the F-150 has been equipped with an interior work area that offers the driver a flat surface to spread out papers or a laptop. Divers can also use the tailgate's built-in work surface, complete with a built-in tape measure, slots for pens and phones, plus a grained texture surface to provide extra grip for blueprints and papers.
If you're looking to save a few bucks while getting in on all the latest and greatest the F-150 has to offer, check out the 2020 or 2021 models, which will give you everything you're looking for, plus plenty of bang for your buck. 2020 models and newer can often be found used or as a CPO depending on your needs. If you want something a little more budget-friendly, you can't go wrong with models from around 2014 that offer drivers a variety of engine and cab choices. 2013 and 2014 models both have high-reliability ratings, making them great cost-friendly buys.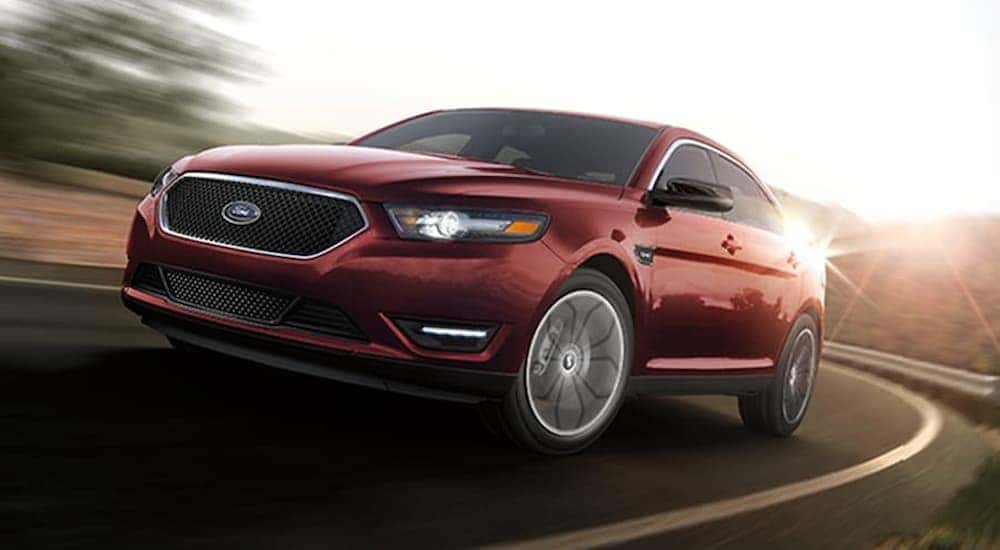 A Reliable Commuter
While Ford discontinued their full-size sedan, the Taurus, in 2019, there are still great deals to take advantage of on the used market. With a legacy spanning back to the 1980s, the Taurus is well known for being a flexible, full-size vehicle that's great for families, commuting, errands, and anything else your day wants to throw at you. Not only that but with so many years to choose from, you're bound to scoop up a great deal that gets you more than your money's worth.
If staying connected is one of your main priorities, check out the last few years of the Taurus, mainly 2019 and 2018, to take advantage of Ford's latest technology, like its 8-inch infotainment touchscreen and Co-Pilot360 suite of driver-assistance technology, without the price tag of buying new. These years are still new enough if you're looking for a certified model.
Not so worried about technology and simply looking for an amazing bargain? The 2011 Taurus has been highlighted as a real deal with a user-friendly infotainment system, decent fuel economy, and a comfortable cabin. There are also plenty of choices for those looking for extra power. If you're worried about winters, you're in luck because the Taurus can come equipped with either front-wheel or all-wheel drive. Add to that a V6 engine, and you're ready to tackle whatever conditions lie ahead.
Going on an Expedition?
Ford's best-selling full-size SUV gives drivers a lot of value for their money. Not only do you get a rugged, reliable vehicle for your growing family, but you get impressive power too. The Ford Expedition is a larger offspring of the popular Ford Explorer that came before it, but don't be fooled by its looks. While the Expedition looks like a comfortable SUV, under the hood, you get the power of a truck. Both two-wheel and four-wheel drive are available, plus with multiple trim levels spanning over 25 years, there is a lot to choose from.
The Expedition is perfect for active or growing families. While the base model Expedition normally seats five, picking up a model that seats up to eight is possible. The great news is that thanks to the spacious cabin if you're an adult, no matter where you're seated, you'll have plenty of head and legroom to sit back and enjoy the ride without feeling cramped. The Expedition isn't just flexible when it comes to passenger seating either. Ford designed the Expedition so drivers could take advantage of every inch of space. With fold-down seating and plenty of additional storage space, there's somewhere for everyone and everything.
When it comes to the perfect blend of power and reliability you can't lose with the Ford Expedition. Buy after the 2015 model year to scoop up one of Ford's twin-turbo V6 engines to give you all the strength and efficiency you could want in an SUV. When checking out the used inventory, keep an eye out for Expedition models between 2015 and 2017 for a great SUV. These years are known for their low maintenance and excellent reliability rating. Plus, it comes equipped with a variety of comfort and safety tech, like a 6-way power driver's seat and Bluetooth wireless connectivity.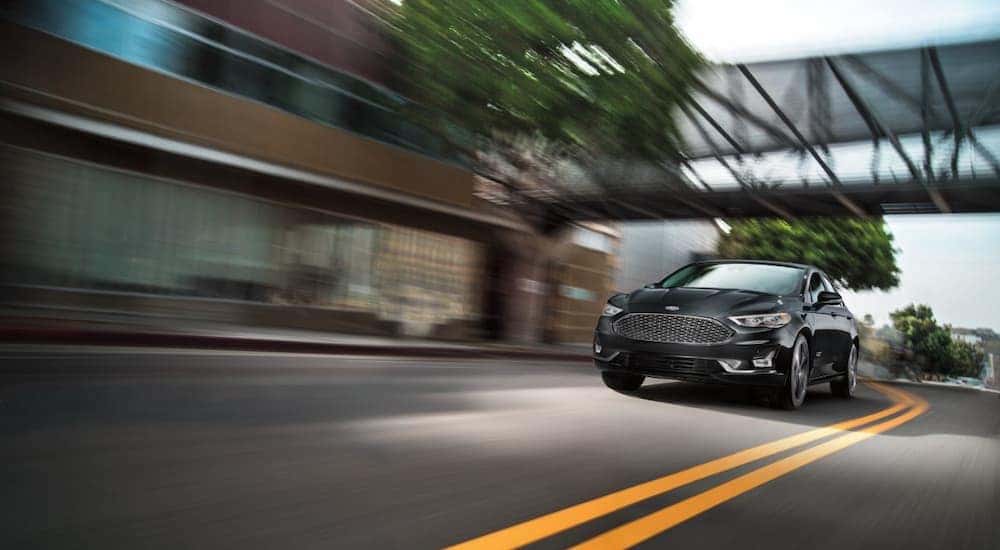 A Budget Sedan
Maybe you don't want all the bells and whistles, just a reliable, basic vehicle to get you from point A to point B. If that's the case, you can't do much better for your money than a Ford Fusion. Drivers can choose from several engine choices and all-wheel drive for maximum traction and safety on dry or slick roads. If you're in your car every day and regularly face inclement weather, this can be a crucial feature. While the mid-size sedan hasn't been around as long as some of Ford's other models, that doesn't make it any less great. The Fusion was discontinued in 2020 but had a healthy reputation as a reliable, long-lasting vehicle, and is a popular choice for drivers looking for a Certified Pre-Owned vehicle they can depend on.
Even if you choose an older model from 2013, drivers can expect an efficient and comfortable ride. The Fusion received a refresh for 2013, giving it a sleeker, sportier body plus a cabin that felt like you were riding in a luxury vehicle without the heavy price tag. With advances in driver assist and safety features at the time, drivers can expect the 2013 model to be brimming with plenty of great extras, like a rearview camera and Ford's SYNC wireless communication system. Add to that several trim choices and powertrains, and you'll quickly see it's possible to pick up a lot of power for very little money.
Looking to go a bit newer? 2015 to 2020 models deliver when it comes to the latest tech features and efficiency. If commuting is part of your day, going with a newer model can mean fewer trips to the pumps, with the 2020 Fusion getting an impressive 21 MPG in the city and 31 MPG on the highway. Not to mention, it has a great, eye-catching design that looks pricier than it is. The low-profile sedan is a great choice for those shopping on a budget and needing to get the most bang for their buck. The 2020 Fusion is a top contender for Fusion models because of its reputation as a low-maintenance, reliable vehicle. It even ranked in the top 10 of J.D. Power's Consumer-Rated Sedans. Seek out a certified 2020 Fusion for a lightly used, low-profile machine that won't let you down.
Buying Used? Nothing Beats a Ford Certified Pre-Owned Vehicle
When drivers are searching for a used or Certified Pre-Owned, affordable vehicle that they can rely on, Ford often tops the list with their diverse variety of vehicles. With decades of experience under their belt and a reputation that's hard to beat, drivers know what they can expect from the iconic brand. While Ford has discontinued most of its sedans in the past years and is steadily moving into the SUV market, there are still plenty of deals to be had. Check out our extensive selection of Ford CPOs here at Newton Ford South for reliable pre-owned models held to the highest standards, all at an affordable price.