Shop Smart, Shop Used: Great Brands to Check Out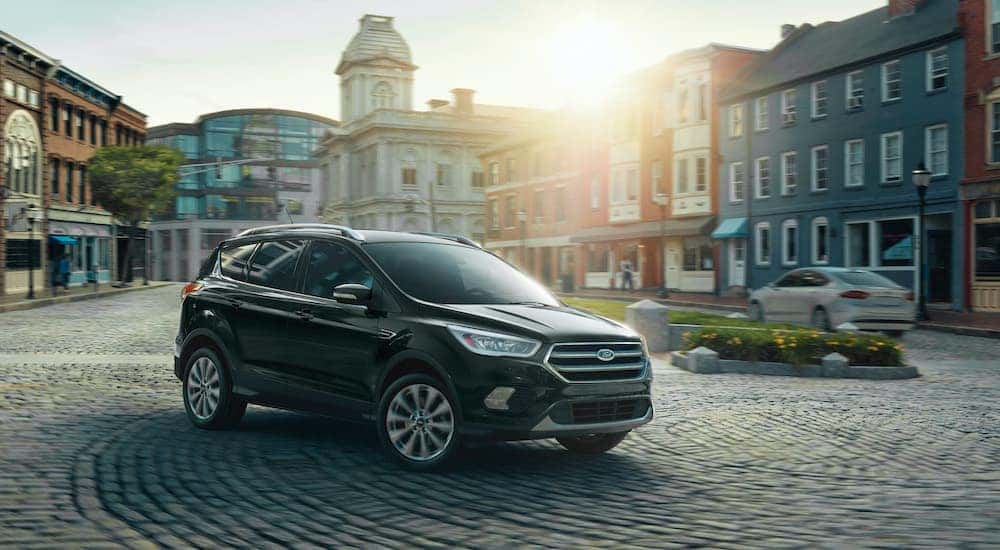 Buying a vehicle can put a strain on your finances, especially if the purchase comes out of necessity, i.e., your current vehicle is beyond repair. This financial strain adds stress to the car-buying process, but there's a great way to mitigate or lessen the load. How? By shopping at Newton Ford South, your used car dealer in Shelbyville.
Used cars are far more affordable than newer models, and you'll discover that your money goes even further on the used lot. In other words, your budget can easily get you behind the wheel of a top-tier, fully-loaded model that would otherwise be out of your price range if purchased new. However, your savings don't stop there. In addition to getting a better value vehicle, you're also avoiding the rapid depreciation that plagues new models, and you'll likely save on car insurance since insuring older vehicles is cheaper than insuring the newest model.
These perks are great, but they don't help you narrow down your search, do they? That's what we're here for! Join us for a closer look at some of the best and most reliable brands to look for at your used car dealer right here in Shelbyville.
Ford
As a Ford dealer, it only seems fitting to start with the Ford brand. Known for its "Built Ford Tough" slogan, Ford is a pioneer in the automotive industry after innovator Henry Ford set out to make transportation affordable to Americans in the early 1900s. You'll see this innovative spirit alive and well over a century later in every Ford vehicle ever made, whether you're shopping for a sedan like the Fusion, a sports car like the Mustang, an SUV like the Expedition, or a workhorse like the F-150.
CPO Program
As you shop the used lot, be sure to consider Ford's Certified Pre-Owned models. These models fall into two categories – Gold or Blue Certified. Gold Certified models are up to six years old, have fewer than 80,000 miles, and have passed a 172-point vehicle inspection. They come with a 12-month or 12,000-mile comprehensive limited warranty, a 7-year or 100,000-mile powertrain warranty, and 24-7 roadside assistance. Blue Certified models are up to 10 years old, have less than 120,000 miles, and have passed a 139-point inspection. They come with a 90-day or 4,000-mile comprehensive limited warranty and 24-7 roadside assistance.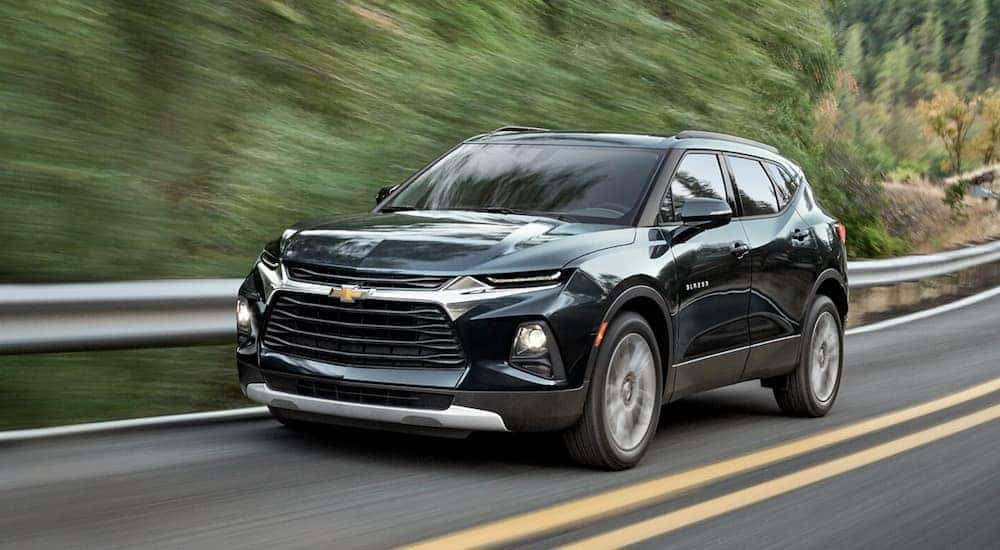 Chevrolet
General Motors joins Ford as one of the "Big Three" automakers in America, and that brings us to Chevrolet, which is a brand under the GM umbrella. Years after Henry Ford launched the Ford Motor Company, racer Louis Chevrolet and GM founder William Durant entered the game with the goal of offering reliable vehicles at a great price. To do this, Chevy developed its engines in-house and, as a result, made performance more affordable for the masses with engines like the small-block V8. This sealed Chevy's fate in the American automotive landscape. Chevy continues this tradition of affordability and reliability across its lineup with efficient sedans like the Malibu, SUVs like the Tahoe and Suburban, and trucks like the iconic Silverado.
CPO Program
Chevy's CPO program falls under General Motors' guidelines, which means you'll find Chevy, Buick, and GMC vehicles must meet the same standards to earn the CPO sticker. The vehicle must be six years old or newer, have less than 75,000 miles, and pass Chevy's 172-point vehicle inspection and reconditioning process. The models come with two factory-backed warranties – a 6-year or 100,000-mile powertrain limited warranty and a 12-month or 12,000-mile bumper-to-bumper limited warranty. You'll also enjoy two maintenance visits, 24-7 roadside assistance with courtesy transportation, and a trial subscription to SiriusXM. If you find that you don't like the vehicle, you can exchange it within three days or 150 miles.
Honda
Getting its start with the Dream D-type motorcycle in the late 1940s, Honda made its way to America in 1959 and introduced its first car, the N600, to American drivers in 1969. Honda's entry into the car industry was an immediate success and paved the way for models like the Accord, which became the best-selling passenger car in America after its debut in 1976. Before long, the Honda name became synonymous with innovative vehicles that could log hundreds of thousands of miles with ease. This longevity is exactly what you'll find when you shop for used Hondas, whether you're looking for top-sellers like the Accord and the Civic, SUVs like the CR-V, Pilot, and Passport, or trucks like the Ridgeline.
CPO Program
Honda's CPO program is similar to Ford's in that it offers two tiers – Certified and Certified+. Certified models are within five years old and have less than 80,000 miles. Certified+ models are less than 12 months old and have less than 12,000 miles. Both Certified and Certified+ models must pass a 182-point inspection. They also come with a 7-year or 100,000-mile powertrain warranty, roadside assistance, two complimentary oil changes, and amenities like trip interruption coverage, concierge service, and a 90-day trial of SiriusXM.
The biggest difference between the tiers other than age and mileage is non-powertrain coverage. Certified+ models are covered by a 5-year or 86,000-mile new vehicle limited warranty. Certified vehicles that are still covered by the new vehicle warranty extend the coverage to 4 years or 48,000 miles. If the new warranty is expired, Certified models come with a 1-year or 12,000-mile non-powertrain warranty that begins at the time of purchase.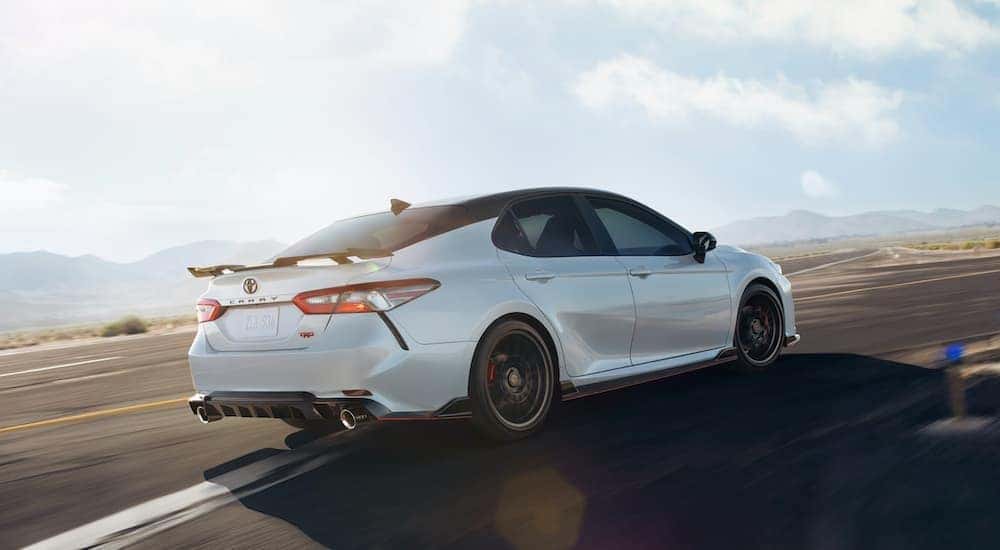 Toyota
Although Toyota was founded in Japan in 1937, the automaker didn't make its way to America until 1957 with the Toyopet. Toyota had high hopes that Americans would embrace the Toyopet, but that wasn't the case, which led to the model's discontinuation in 1961. This forced Toyota to return to the drawing board to design a vehicle with American drivers in mind. The Toyota Corona was the result and boasted a powerful engine, air-conditioning, and automatic transmission, all of which made it wildly successful in the 1960s and led Toyota back to the factory time and time again to design new models that would meet a variety of needs. This is why Toyota's lineup is one of the most diverse in the industry with sedans like the Corolla, Avalon, and Camry, SUVs like the 4Runner and Highlander, and trucks like the Tacoma and Tundra.
CPO Program
Toyota's are known for holding their value incredibly well, which is why you can't go wrong when shopping across this brand. Toyota's CPO models are especially attractive and reflect Toyota's commitment to quality. CPO models must be less than six years old, have less than 85,000 miles, and pass a comprehensive 160-point inspection. Every CPO model comes with a CarFax vehicle history report, a 12-month or 12,000-mile limited comprehensive warranty, a 7-year or 100,000-mile limited powertrain warranty, and 24-hour roadside assistance for 7 years or 100,000 miles.
What's Your Favorite Brand?
Now that you know more about some of the best brands to shop for on the used lot, there are only two questions left to ask. "What's your favorite brand?" and "Which model will you choose?" Whatever you decide, we're thrilled to guide you through the car-buying process and ensure you enjoy all the benefits that shopping for a used vehicle has to offer. Visit Newton Ford South today to browse through our used lot and see which models we have from some of your favorite brands.