Our List of the Best Used Fords for Tullahoma Drivers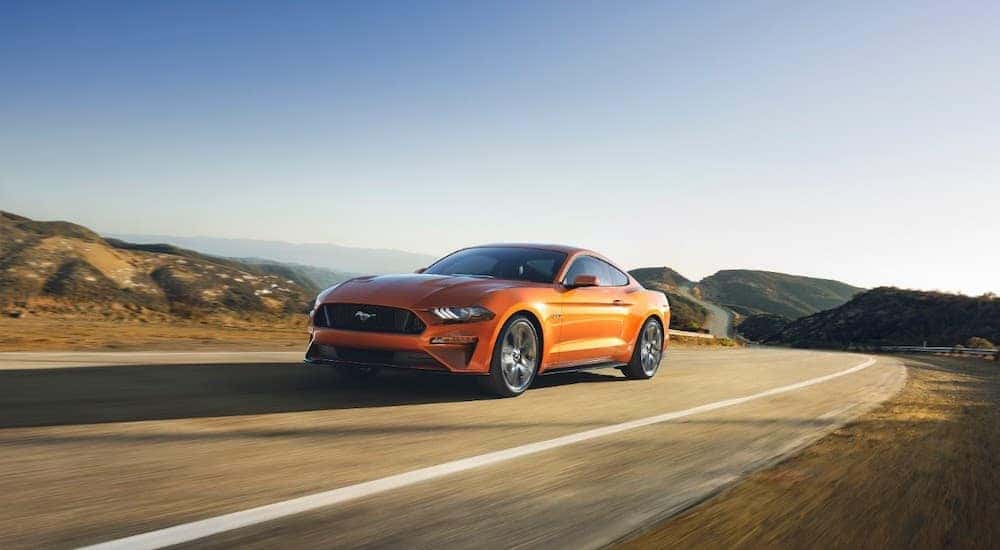 Shopping for a high-quality used vehicle? As the premier Tullahoma used Ford dealer, we can tell you that nothing beats genuine Ford quality. The best Ford vehicles for Tullahoma drivers are those that combine great performance with comfort, fuel economy, and even a touch of high-end luxury. Finding that in one vehicle isn't easy unless you shop the Ford lineup.
Ford manufactures vehicles in just about every category, from affordable subcompact SUVs to luxury full-size pickup trucks. Buying used is a great way to get behind the wheel of a high-quality Ford vehicle without taking on the expense of buying new. For added peace of mind, consider a certified pre-owned (CPO) model. These cream-of-the-crop used Fords come with warranties and tons of buyer perks.
Tullahoma doesn't experience extreme wintry weather and sub-zero temps, but that doesn't mean you shouldn't consider an all-wheel drive vehicle. All-wheel drive, seating for eight, a CPO pickup? With so many choices, which vehicle is best? We took a look at our favorite pre-owned Fords for the unique lifestyles of Tullahoma area Tennesseans. Whether you love a road trip to Music City or you have daily carpool duty, we have the perfect solution for you.
The Eight-Passenger Expedition
It's hard to believe that Ford's largest SUV has been around for nearly 25 years. Each of its five generations shares common features, like powerful V8 engines, seating for up to 8 passengers, and a range of trims designed for lots of different lifestyles. You'll find plenty of low mileage off-lease fourth generation (2018 – 2021) models in our CPO inventory, including the high-end Platinum and King Ranch trims, both available in either two-wheel drive or four-wheel drive.
Older third-generation Expeditions received Ford's 5.4-liter 24-Valve Triton V8 from 2007 – 2014. Horsepower ratings ranged from 300 to 310, with torque coming in at 365 lb-ft, plenty of power for both towing, and brisk acceleration up to highway speeds. From 2015 – 2017, Ford equipped base Expedition models with an efficient 3.5-liter EcoBoost V6 that improved fuel economy and performance, with horsepower rated at 365 and torque at 420 lb-ft.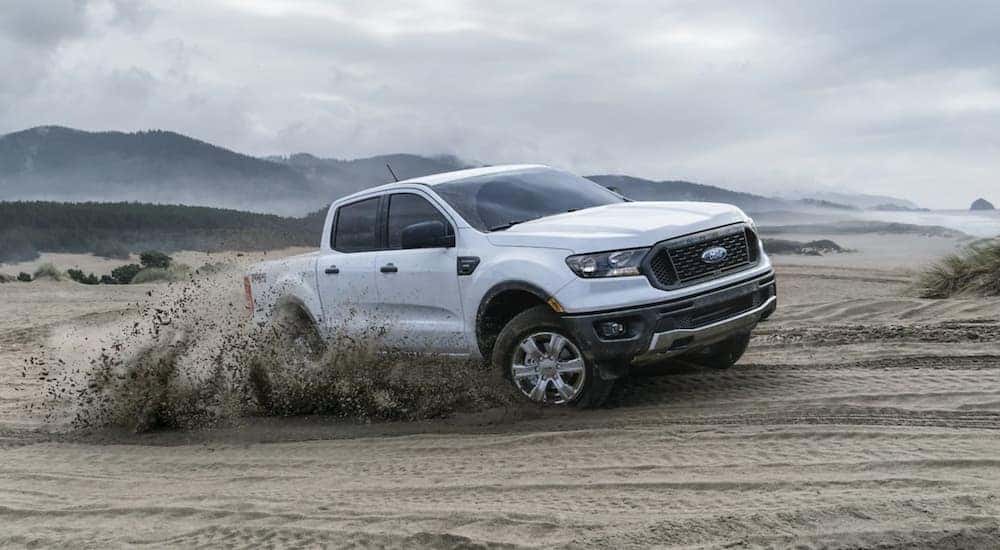 The (Compact) Mid-Size Ford Ranger
The original Ford Ranger pickup was slotted as a compact truck and was designed for buyers that wanted the pickup body style but didn't necessarily need the rugged capability built into the full-size F-150. It was launched way back in 1983 and spanned two decades and multiple redesigns before being discontinued by Ford after the 2011 model year. The Ranger's story doesn't end there, though. Ford brought it back for a fourth-generation in 2019, moving it up to the mid-size pickup category.
Whether you want a newer mid-size model or an older compact version, choosing a Ranger gets you all the benefits of driving a "Built Ford Tough" pickup without all the bulk that comes along with choosing a full-size body style. For that reason, the Ranger is a great choice for commuters or any buyer that wants all the utility of pickup without having to drive a larger rig. The Ranger is available in both two-wheel drive and four-wheel drive versions.
The Practical Ford Escape
What's not to love about the Ford Escape? This little dynamo is a perennial bestseller, and for a good reason: it's fuel-efficient and roomy, making it a great choice for commuters. The Escape has been around since 2000 and is currently in its fourth generation. Early Escape models featured a boxier, more truck-like SUV body style, but in 2013, Ford dramatically redesigned it for better aerodynamics and a more modern curb profile.
Most Ford Escape model years offer a variety of trims and powertrain choices, making it a suitable choice for many budgets and lifestyles. It's the Escape's universal appeal that makes it so special. Buyers will love the combination of affordability and sporty ride handling. More recent model years also offer buyers tons of infotainment, including smartphone connectivity and interactive touchscreens. Consider an Escape for the new teenage driver in your family.
The High-Performance Mustang Coupe
The iconic Ford Mustang sports coupe has never received less than an 8/10 rating from Car and Driver, one of the industry's leading automotive review sites. One model year in particular – 2019 – achieved a nearly perfect 9/10 rating, and two trims even made it onto the reviewer's coveted 10Best Cars list. The coupe body style isn't for everyone, but if thrilling performance is on your must-have list, the Mustang is an amazing choice.
Tullahoma commuters who can't see themselves in a small crossover might be interested in knowing that the Mustang is incredibly fuel-efficient. Even high-performance models achieve respectable fuel economy ratings. Many model years also received a 5-Star Overall Safety Rating from the National Highway Transportation Safety Administration (NHTSA), a fact that will give long-range commuters peace of mind.
The Flagship F-150
America's favorite full-size half-ton pickup dates back to the late 1940s, spanning fourteen generations and setting the standard for the industry in utility and capability. In recent years, the expansive F-150 lineup includes ultra high-end luxury trims like the King Ranch and the Limited. Roomy cabs and advanced infotainment features make it a fun alternative to an SUV for busy families, and the bonus towing capability means hauling a boat or an RV is hassle-free.
The thirteenth generation (2015 – 2020) is full of great options for used truck buyers. First, this generation saw the addition of semi-autonomous safety systems like forward collision alert and automatic braking. Also, Ford's efficient EcoBoost engine lineup means more horsepower and torque, along with better fuel economy. The evolution of the pickup, specifically recent model years, means it's a great choice for busy Tullahoma families.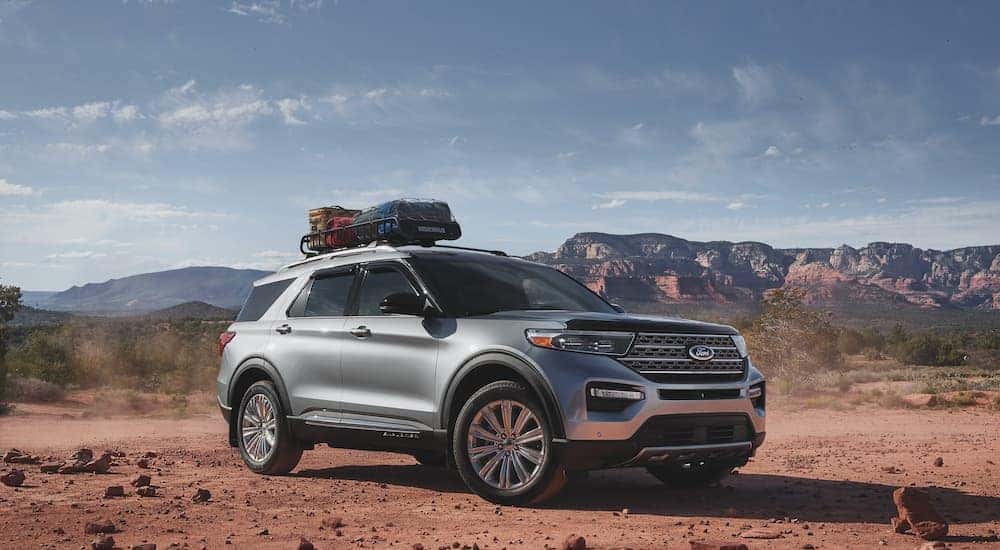 The Iconic Ford Explorer
Ask any automotive enthusiast, and they'll tell you the Ford Explorer started America's obsession with the SUV. From its launch in 1991 to today, the Explorer has remained true to its roots as the ideal family vehicle. Features like seating for eight and available rear entertainment screens contribute to the Explorer's family-friendly vibe. In short, the Ford Explorer is a true icon in the category. No wonder it's such a popular choice for active Tullahoma families.
Every model year offers a range of powertrains, trims, and equipment packages, and the Explorer comes in both two-wheel drive and all-wheel drive versions. Choosing an upscale Eddie Bauer or King Ranch trim buys you plush features like leather seating, oversized touchscreens, smartphone connectivity, and premium multi-speaker audio systems, but you can also find value-priced trims if your biggest consideration is budget.
Choosing is the Hardest Part
Finding a used vehicle to support your busy Tullahoma lifestyle is easy when you set your sights on a Ford car, truck, or SUV. With so many great models to choose from, don't be surprised if deciding is the hardest part. The legendary Ford Motor Company is renowned for building high-quality vehicles that stand up to the test of time, from the original Model T to the current multi-vehicle lineup.
Buying used doesn't have to be a gamble, especially when you choose a Certified Pre-Owned Ford at Newton Ford South. Nothing creates more confidence than knowing you're getting a quality vehicle at a great price, so look for the iconic blue oval on the grille and relax. When you shop for a Ford car, truck, or SUV, you can shop with total confidence. There aren't too many sure things in life, but owning a Ford sure comes close.