Oh the Places They'll Go…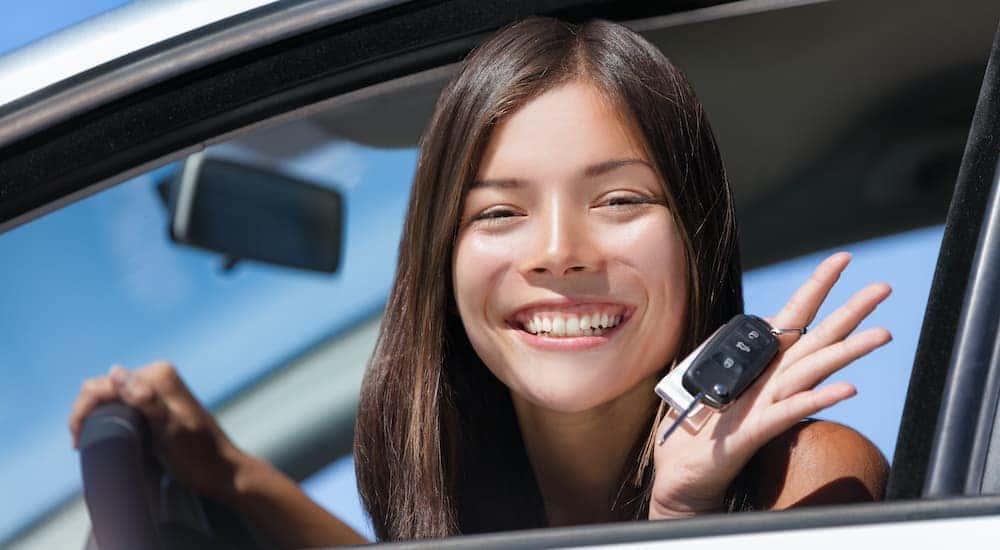 Some of the proudest and hardest moments for a parent are watching your kids grow and become more independent, and when that happens, every parent wants their kids to be safe on the road. With aggressive and distracted drivers, the road presents more and more dangers for kids than ever before, which is why you must consider what type of vehicle you decide to put your teenagers into. Here at Newton Ford South, we recommend not getting the newest model on the block because, let's be honest, those dings and dents that are bound to happen won't seem like as big of a deal if they're on an older vehicle. So if you're wondering, "Is there a used car lot near me?" look no further than us. At Newton Ford South, we have a great variety of used vehicles that will perfectly fit you and your teenager's needs. Some vehicles we believe are good first cars are Honda Civics, Honda Accords, and Toyota Camrys. An SUV that would be an excellent fit for first-time drivers is the Subaru Crosstrek and Kia Sportage.
Not buying your teen a brand new vehicle will also help keep their insurance premium lower and also means that those higher levels of trim that come with fancier features and more safety measures will be more affordable. For those reasons, all the vehicles we considered are 2019s or older. All listed vehicles have also considered the skill level of teenage drivers. So they are not too big while still having great safety considerations. They are also not too fast, which means your teen won't be turning into a street racer overnight, keeping them and others safe, and your insurance costs low. However, we have also considered how impressionable teen drivers can be and how a vehicle's look can affect how they feel about it. The listed vehicles should be a great fit for your teen's wants and needs while still fitting into your budget.
2018 Honda Civic
The 2018 Honda Civic gets 32 miles per gallon in the city and 42 on the highway. This makes them super affordable for any driver, especially for teens who are just barely figuring out how much gas can cost. They seat 5 total, meaning your teen has enough room for some friends but not an entire house party. With 205 horsepower, the car doesn't have too much power, and your teen driver is less likely to lose control of their vehicle. The Honda brand of cars is well known for its longevity with drivers, so investing in a Honda means that the next time your teen needs a new car, they will hopefully be an adult and responsible for getting themselves.
The Civics come with a variety of safety features; it's standard that all models have anti-lock braking systems, traction control, and stability control. The 2018 models also come with Honda Sensing, Honda's suite of safety features, which includes: forward-collision warnings, adaptive cruise control, lane keep assistance, a collision braking system, and a road departure system. This car checks off all your boxes for being safe and reliable, and it will check off your teen's boxes because it's been manufactured to look sporty and sleek.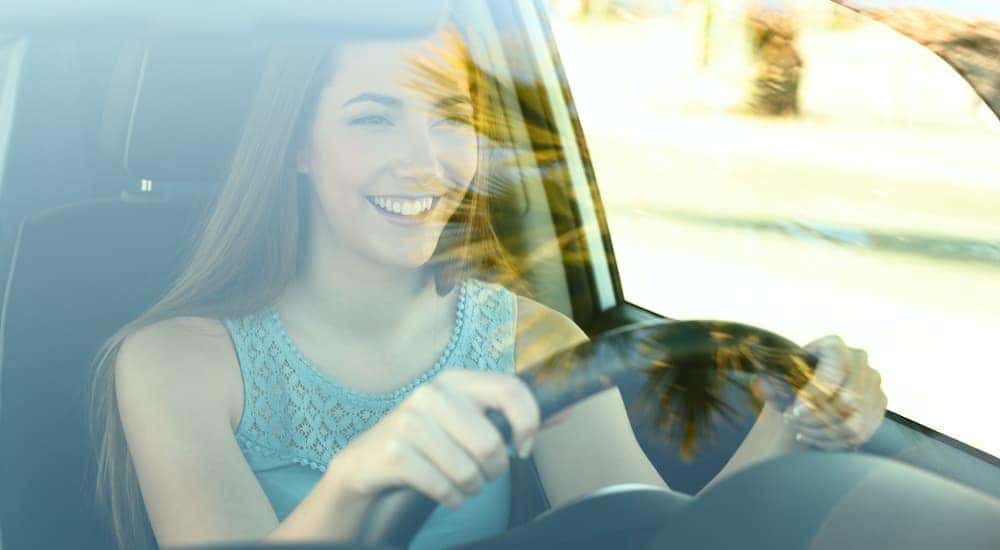 2016 Honda Accord
With a fuel economy of 27 miles per gallon in the city and 36 on the highway, the 2016 model of the Honda Accord is a perfect choice for a beginner car. The Accords are slightly larger than the Civic, making them just a bit more to handle, but this size also means more metal surrounding your teen. The 2016 Honda Accord can get up to 278 horsepower depending on engine configuration, giving it a good amount of power to make your teen feel like their car is quick without it being too much to handle.
Like the Civics, the 2016 Accords come standard with traction and stability control and anti-lock braking systems. They also come with multi-angle rearview cameras, a forward-collision warning system, lane departure warning, collision braking, and brake assistance. The Accord has also received a 5-star safety rating from the NHTSA (National Highway Traffic Safety Administration). Like the Civic, the Accords seat 5, preventing an entire team of kids from fitting in the car. Accords are attractive vehicles that are sure to make your teen driver proud of their vehicle while still giving you peace of mind.
2019 Toyota Camry
Toyota is another brand of vehicle that is recognized for the ability of its vehicles to last a long time. The Camry is Toyota's midsize car; the 2019 models get up to 29 miles per gallon in the city and 41 on the highway. With an engine that produces 203 horsepower, it is still within a controllable range for most teenage drivers. The 2019 Toyota Camry has received a 5-star rating from the NHTSA for safety. The Camry has a safety feature set up that includes stability control, brake assist, anti-lock brakes, electronic brake distribution, and smart stop features. Like the Hondas, the Camry seats 5 and has plenty of room without it being too much car for your teen driver. This is a vehicle that is sure to make you and your teen happy because it's designed to be safe but also look amazing.
2017 Subaru Crosstrek
If you live in an area where slick and unpredictable roads are a constant concern, we recommend considering the Subaru Crosstrek. As a compact SUV, the Crosstrek comes with all-wheel drive, which means increased traction and stability on the roads. Just because it's an SUV doesn't mean that it won't be an affordable vehicle for your teen to drive. 2017 Crosstreks have a fuel economy of 26 miles per gallon in the city and 33 miles per gallon on the highway. Along with being affordable, the Crosstreks are also safe. The Crosstrek has received the 5-star NHTSA safety rating. The 2017 Crosstrek has you covered with safety with automatic braking systems, disc brakes, stability control, turn signal mirrors, blind-spot monitoring, lane departure warnings, brake assist, daytime running lights, traction control, and cross-traffic alerts. Since the Crosstrek is a compact SUV, it still only seats 5, reducing the number of distracting passengers your teen can have in the car, but it does benefit from having 51.9 cubic feet of cargo space, making it an excellent fit for a teen who is into sports.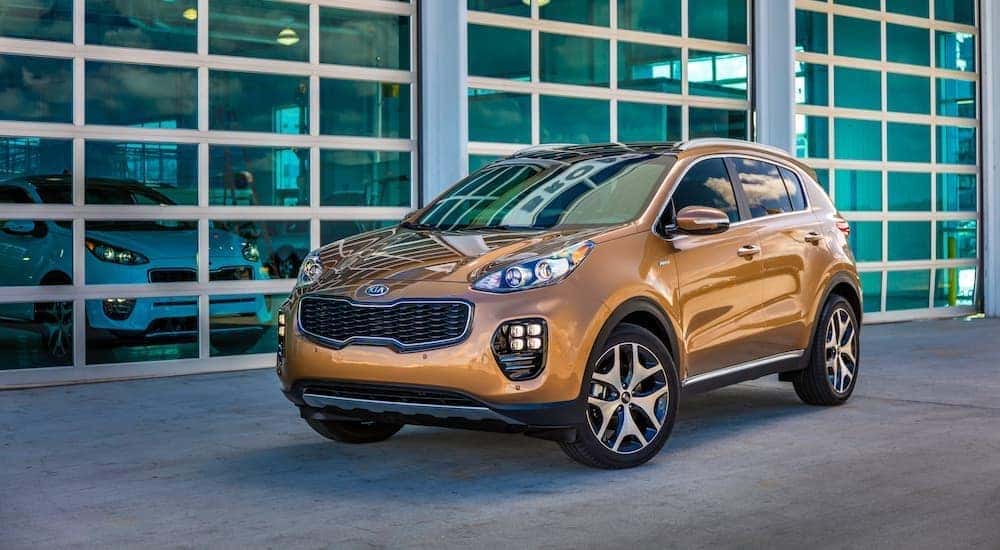 2019 Kia Sportage
If you feel like an SUV is what your teen needs but maybe the Crosstrek isn't it, then the Kia Sportage is another excellent option. The 2019 Kia Sportage gets 23 miles per gallon in the city and 30 miles per gallon on the highway, keeping it an affordable car for your teen to drive. The Sportage produces 240 horsepower, keeping this SUV well within your teen's control. The Kia also seats 5 and has an impressive 60.1 cubic feet of additional cargo space. The 2019 Sportage has received a 5-star NHTSA safety rating and comes with lane departure warning, cross-traffic alert, turn signal mirrors, daytime running lights, brake assist, anti-lock systems, traction control, blind-spot monitoring, and stability control. The Sportage is sure to please you and your teen driver while also keeping them safe.
They Grow Up So Fast
Depending on your budget, you'll need to consider several different aspects of the vehicles, such as manufacturing year, mileage, and trim levels. But any of the featured vehicles will help ensure your teen stays safe while on the go. It's an amazing feeling to watch your kid drive off into the sunset and help it stay that way by ensuring they are in a safe and reliable vehicle. Come into Newton Ford South and check out our used inventory to find your peace of mind with your teen's first car.