Jaci's Favorite Things: the 2018 Ford Escape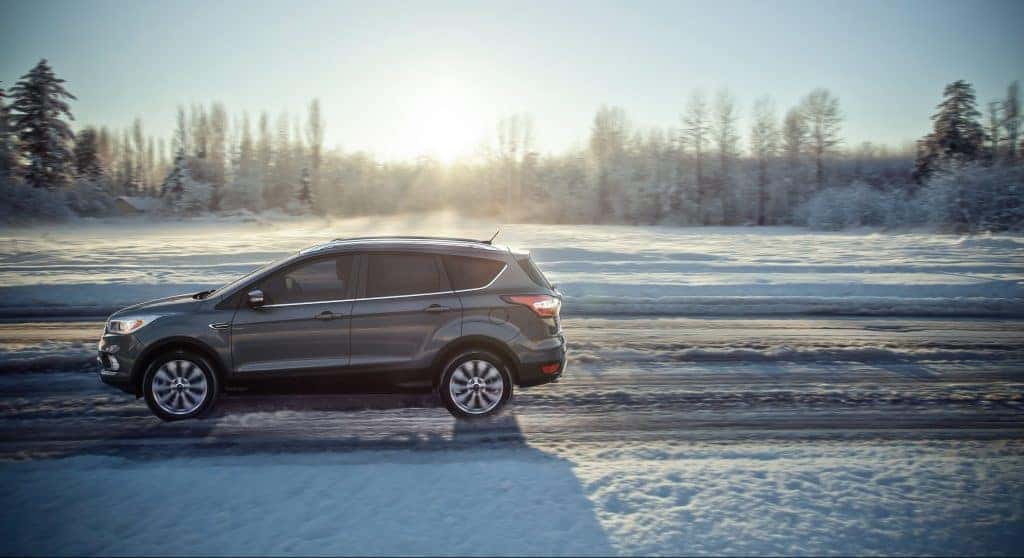 Grammy-nominated artist Jaci Velasquez recently took the 2018 Ford Escape for a month-long test drive.  She enjoyed its agility as a mid-size crossover, which was still large enough for her family. Keep reading to learn more about why they all loved the 2018 Ford Escape!
The Nickname
When asked if she liked the car, her immediate response was: "We nicknamed it Zippy!" Her family loved being able to "zip" around town in the Escape. It is a vehicle that is as roomy as any SUV, but it is more sculpted for easy driving and maneuvering. In Jaci's words, "It feels like you can get anywhere, park anywhere, be anywhere–in a flash!"
The Perks

The Escape has many new features to keep drivers both connected and safe. For staying connected, Jaci especially loved the Ford Sync 3 system, which includes Apple Car Play, so that you can stay up-to-date on incoming calls and messages, by voicing commands at the touch of a button. Other apps from your phone that will also connect include your music library and maps. Simply plug your iPhone into the USB, and you're ready to go!
Another huge perk on this model is the huge sunroof! Just look at that blue sky!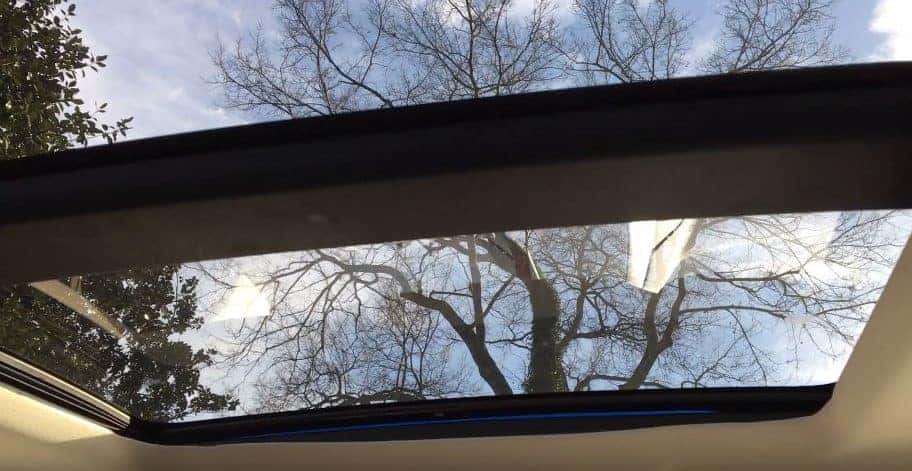 The Safety Features
Now for the important features most on our minds: the safety features. The 2018 Ford Escape is well-equipped to keep you and your family safe. The rear-view camera offers helpful guidelines so that you can see behind you as you back up: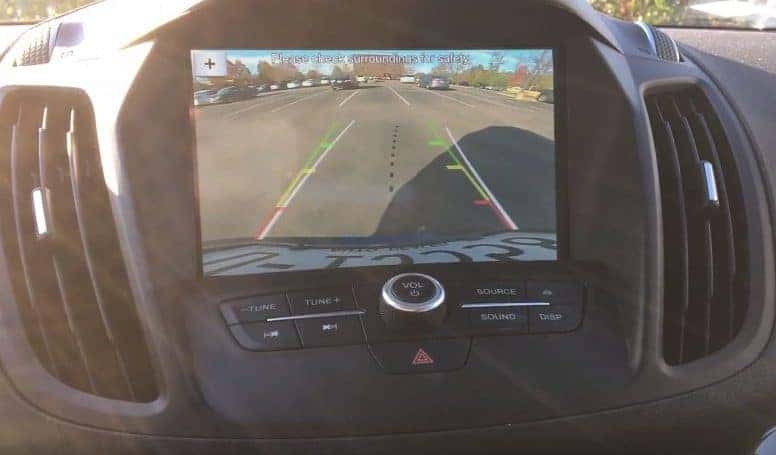 In addition, the Escape offers available Adaptive Cruise Control with Forward Collision Alert and Lane Keeping System. These combine to help you keep a set speed and distance from the car in front of you. The Forward Collision Alert will also warn you if you are approaching the car in front of you too quickly. The Lane Keeping system works first by identifying the lane lines around the vehicle; then, if you veer out of these lines, the steering wheel will shake, and later beep, to keep you alert and in your lane. Together, these systems will keep you safe and secure in the 2018 Ford Escape as you "zip" around!
Safety & fun? What more could you want?!