How Ford's 2022 Models Are Challenging Consumer Norms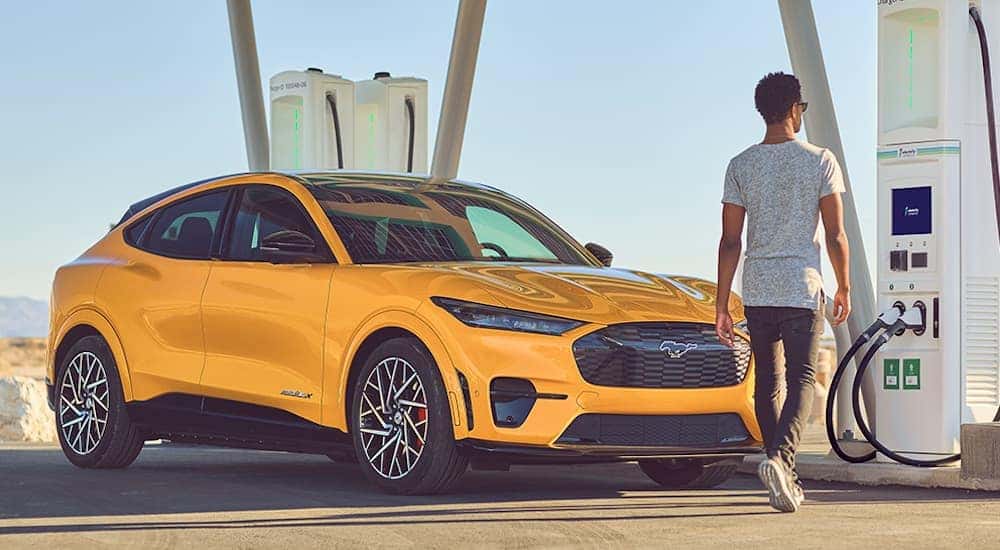 2021 has been an enlightening year for the auto industry. We've seen a lot of new changes taking effect and a lot of bold visions being pursued, especially from Ford. The blue-oval brand has decided to completely challenge the expectations from customers by upending many of the norms and going in a completely different direction than what some people might have been expecting. We saw this taking shape back in 2020 with the announcement of the 2021 Mustang Mach-E, and now we're seeing Ford further their departure from the norms with their 2022 models. If you were expecting to visit Newton Ford South, your Lynchburg Ford dealership, with the intention of buying just another combustible-engine product, you might want to rethink that strategy.
Ford's 2022 model year outings are anything but standard fare. In fact, the strategy is rather bold and quite invigorating, especially if you're looking for something unique to purchase from the company. This includes a very strong focus on electric vehicles, both in the consumer space and the commercial transportation space.
Departure From Combustion-Driven Light-Duty Trucks
Everyone has become accustomed to their V6, their V8, and their economy-driven diesel engines in their light-duty trucks that it seems absurd that they could be powered by anything else. Yet, Ford is powering the F-150 Lightning entirely by battery and electric motors. It probably seems completely out of the norm to have a light-duty work truck operated entirely by electric motors, yet this is what Ford is pursuing with the F-150 lightning.
Not only that but the truck is being geared toward being a mobile power plant of sorts. Do you need lights, electricity, and power for your worksite? The Lightning delivers. It can provide up to 9.6 kilowatts of power. What's more, the Lightning can generate enough power to keep a house running for a couple of days. Try doing that on a single, gasoline-powered 3.5-liter V6.
This new level of utility for the Ford Lightning opens up a lot of new opportunities for a number of purposes:
using the F-150 Lightning as a camp power generator
using it to power up tools, using it to charge other electric vehicles
powering up a small building during an outage
This brings the F-150 Lightning into a new kind of light that definitely gives it an edge over its combustion-based competition.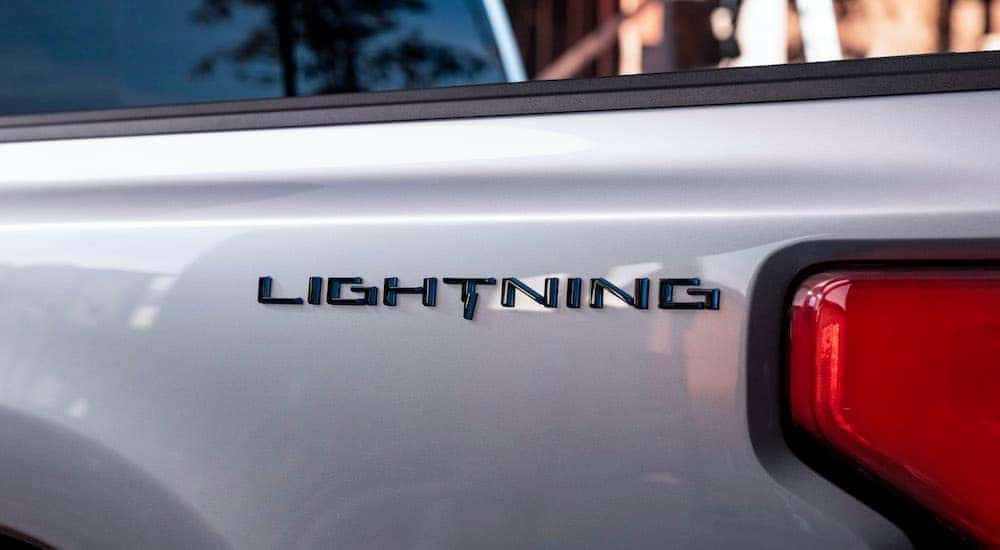 Silent Running
Another big step away from the tried and true formula that Ford has adopted with their 2022 models is the fact that electric vehicles are as quiet as they come. This extends beyond just the Ford F-150 Lightning. It also encompasses what you can expect from the 2022 Ford E-Transit, too.
If noise has been a bother for you when driving, well, it won't be a bother anymore with an electric vehicle. The lack of combustion means no more rattling, no more knocking, no more hearing the revs. You have a quiet ride from start to finish with your destination, making it a comfortable experience for those who like the relaxing atmosphere made possible thanks to electric engines.
The real kick here is that these are silent engines for trucks and vans. Most people expect electric sedans and hatchbacks to be quiet, as it's one of the appeals for those kinds of vehicles. However, we're entering into a different kind of market where it's not just sedans and hatchbacks that are getting the full electric treatment, as evident with the 2022 Ford E-Transit.
Cost Reduction for Maintaining Commercial Vehicles
One of Ford's promises to disrupt the market is the lowered costs of maintaining, fixing, and operating transportation and delivery vehicles such as the new 2022 Ford E-Transit, which is an all-electric version of Ford's highly popular Transit model. The switch from a combustion engine to an electric engine means less maintenance and wear and tear on a traditional engine. Also, there are no more worries about emission standards, no more worries about fuel costs, and no more worries about regularly maintaining engine parts, swapping filters, or changing oil.
It's an interesting pitch for anyone who has an interest in the E-Transit for commercial or consumer business purposes. The idea of having a van that you can put through the paces without having to rely on the kind of maintenance a typical van would go through is a huge benefit for those who want to cut costs and save in the long run.
This isn't to say that you don't have to get the vehicle serviced ever because you will absolutely need to keep your vehicle serviced, even if it's electric. However, the removal of the combustion engine means that many of the potential mechanical failures associated with the powertrain are out of the window, too. This makes the 2022 Ford E-Transit a great way to shake up the market and veer from the norms most people are familiar with when it comes to commercial transportation.
Modular Affordability
Another big surprise from Ford has been the 2022 Maverick, a compact pickup truck with DIY craftsmanship in mind. That may seem like a head-scratching description, but while a lot of other trucks on the market are intent on selling you pre-packaged expectations, the Maverick does just the opposite. It's all about customizing and outfitting the truck the way you see fit.
With a startling low starting price of just $19,995, the Maverick could very well be marketed as an economical sedan; yet it's not. The midsize truck sports all the necessary goods to get things done from a towing and trailering perspective – for as much as a smaller pickup would allow – but the real highlight is in the Maverick's modularity. As mentioned, you can completely customize the rear bed with hand-made shelving, compartments, and other storage and security facilitation.
This is one of the most unique trucks introduced to the market this generation. Because instead of focusing on horsepower, torque, trailering, or size, the Maverick is all about personalized utility. The interior is also made as basic as possible so you can outfit it, change it up, and mod it to fit your work life or personal hobbies. It's a stark departure from what most people may have been expecting from Ford, but it certainly turns the norms of a compact truck on its head in the best way possible.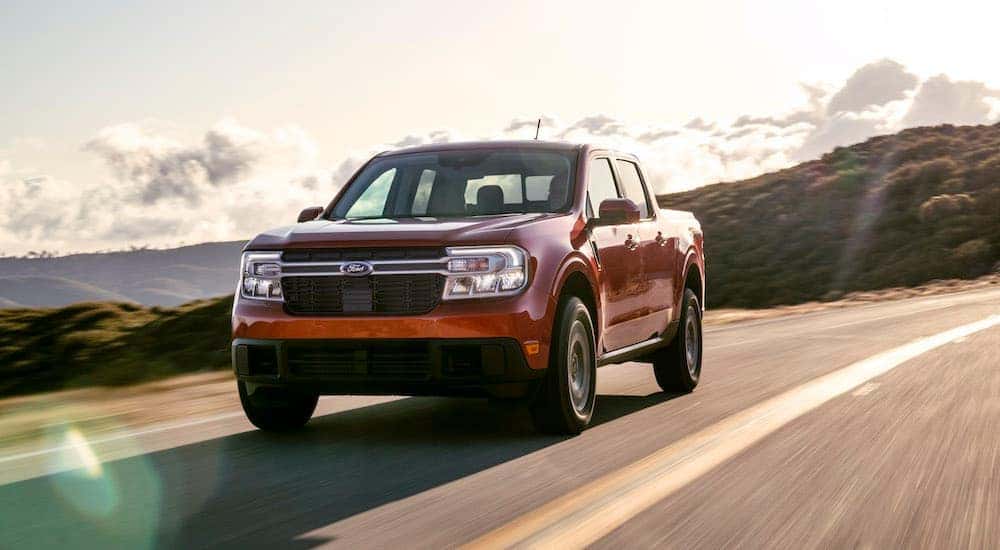 Ford Is Just Getting Started
This seems to be a new focus by the blue oval brand to give potential car shoppers something completely different to look forward to on the market. There are a lot of possibilities that Ford can explore moving forward now that they've dedicated themselves to stepping outside the box and bringing a different line-up of vehicles to the market to disrupt expectations. After committing themselves to a lot of hybrid powertrains and the EcoBoost technology over the years, it's not a surprise that they would start abandoning the norms to pursue a completely different direction.
In many ways, we saw what sort of persona Ford has been hoping to shape the company into after the 2021 Mustang Mach-E turned heads in a big way. Moving the company's most popular nameplate, the F-150, to the electric platform shows a level of confidence in the alternative propulsion market that could spell big things on the horizon for Ford. That's not to mention that instead of following behind other car markers and rolling out just another compact pickup, they went in a completely different direction with the 2022 Ford Maverick. It's an interesting experiment that targets a creative audience looking to experiment with their own creations and at an entry price that makes it hard to ignore.
Regardless of what you think about Ford, you have to admit that they have some very original and unique 2022 models. They definitely step outside the box and challenge consumer norms in ways you may not have originally anticipated. The big question is will you be part of Ford's new disruptive market strategy and experience the F-150 Lightning, Maverick, or E-Transit for yourself?