Buy a new Ford and get a FREE… Cherry Tree!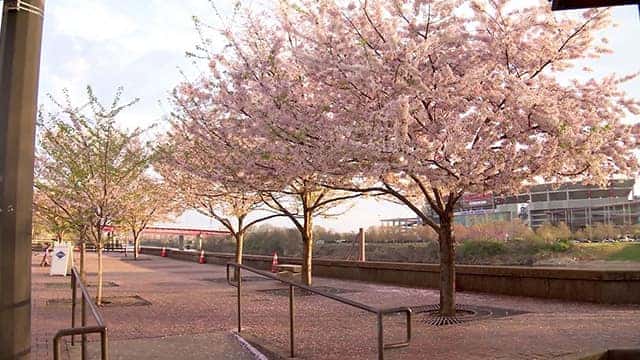 The NFL draft comes to Nashville in a few weeks, but at what cost? The major event is being held in front of the Tennessee Titans' Nissan Stadium, where many cherry trees are planted. To make room for the event's stage, it was announced that 29 trees would be cut down. According to the Nashville Tree Foundation, these trees have been growing for 15 plus years. Nashville residents quickly responded with a Change.org petition, which thousands signed. Mayor Briley changed the plans to only remove 10 trees, and to replant them along First Avenue North. As of April 3rd, these trees were successfully relocated and given a 60% survival rate by a local horticulturalist.
In honor of these trees and the Nashville residents who support them, Newton Ford is giving away 10 Cherry Trees, to the first 10 customers to buy a new Ford, starting Monday, April 15th.
In addition to a free Cherry Tree to plant in your yard, your new vehicle will also come with our complimentary 1-year maintenance program, as well as the Newton Advantage–our Free Lifetime Warranty!
Here are some great offers we currently have on new 2019 Ford models:
This compact 2019 Ford Fiesta can be yours for $0 down & $225/month (72 months at 4.9%).

Or, how about this crossover, the 2019 Ford Escape? It can be yours for $345/month with $0 down (72 months at 1.9%).

Call us now to make an appointment to get one of these great new vehicles, as well as your very own cherry tree!