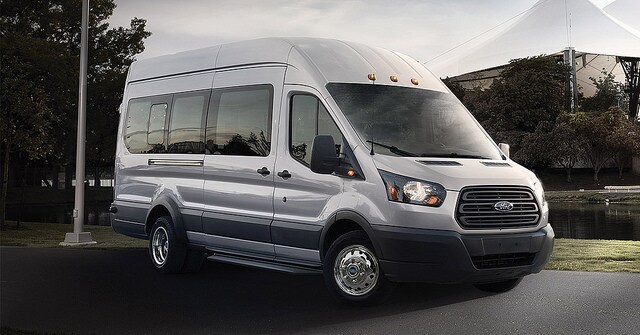 Many residents in the Detroit area have limited mobility and have a hard time getting to their medical appointments. To give these people some help getting to the doctor, Ford has teamed up with the Detroit Medical Center (DMC) to use its Ford GoRide program for non-emergency medical transportation.
"Helping patients with mobility issues or no access to transportation make it to their medical appointments on time and in a safe and comfortable manner is a key part of delivering on our DMC mission," said DMCChief Strategy Officer Joel Keiper. "This collaboration with Ford GoRide is one example of how we work to address the needs of our community…"
This service is now available to patients at a number of Detroit area hospitals including Children's Hospital of Michigan, Sinai-Grace Hospital, Harper University Hospital, Hutzel Women's Hospital, and others.
Ford has outfitted several Ford Transit vans with special equipment to transport people with mobility issues, such as being in a wheelchair. GoRide drivers are professionally-trained to give the patients the assistance they need.
The program currently has a 97 percent on-time pick-up average, which helps patients receive the quality care they need. According to the National Conference of Staff Legislature, more than 3 million Americans do not receive medical care because of a lack of transportation. In Detroit, there are 16 percent more people without a vehicle than the national average.
We at Newton Ford South are proud of Ford's initiative to help the community.