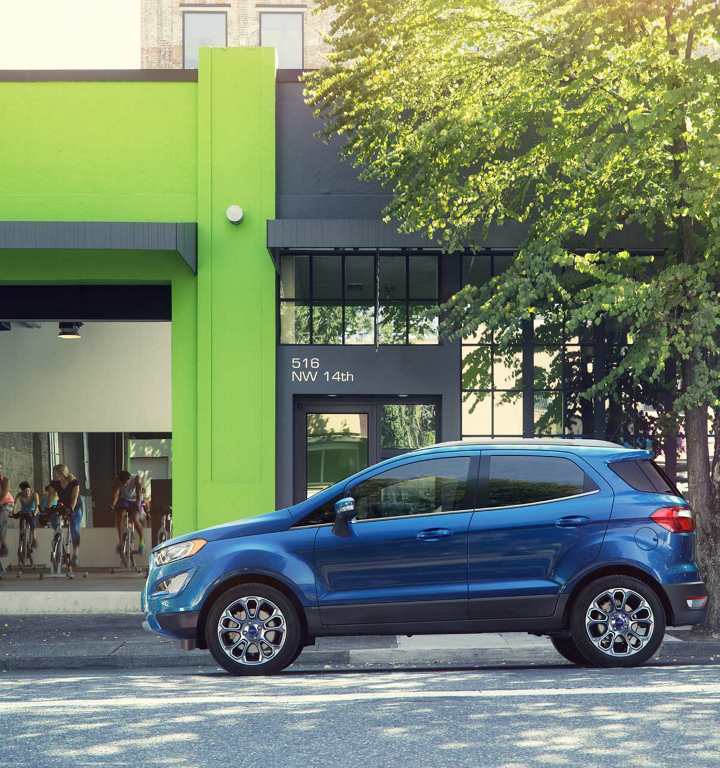 The 2018 Ford EcoSport creators had three words in mind when they created this new compact SUV: fun, capable, and connected. They wanted to help make an affordable vehicle that didn't sacrifice style and a definitive Ford look.
On the outside, the front fascia (or grille area) has a distinctive grating. The back tailgate has a switch hidden in the taillight, which opens the rear hatch not upward, but to the left. It's a small change that makes for an interesting difference from typical SUV style.
On the inside, the rear second-row seats fold flat to offer more storage capability. Touch-screen navigation, Apple CarPlay/Android Auto, and even a WIFI hotspot are available features to help keep you connected as you are on the go.
Multiple safety features are also available, such as the BLIS blind spot and cross-traffic alert. Additionally, as with most Ford models now, the engine will automatically stop and start at stoplights to save energy and improve fuel efficiency.
Do you like what you see? See our
Newton Ford savings on the 2018 Ford EcoSport here
!