A Closer Look at the Ford Bronco, Courtesy of your Ford Bronco Dealer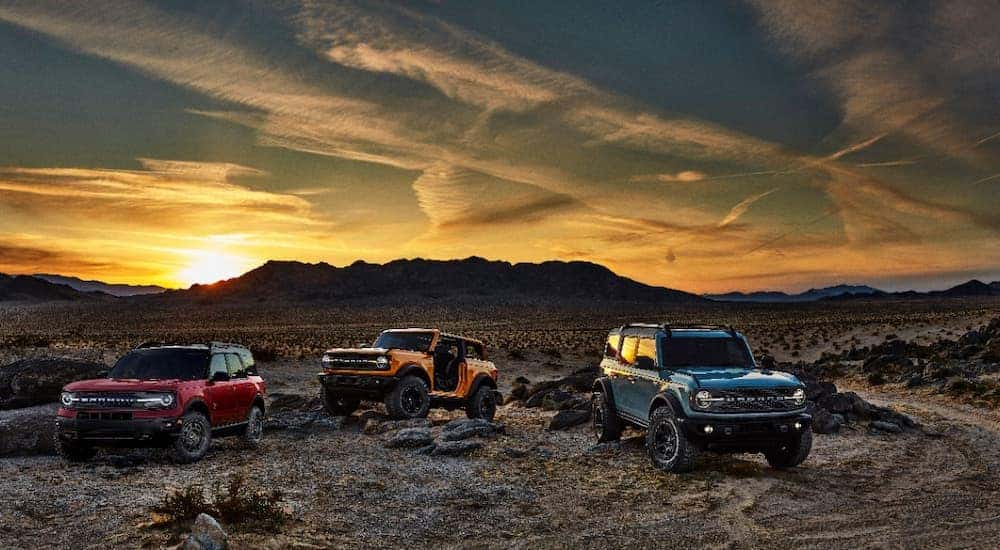 The Ford Bronco is an iconic vehicle that has been around for decades. It was first released in 1966, and it has undergone many changes over the years to become what it is today. Newer Ford Bronco models feature a variety of optional features, including some options you may not have even known existed! Whether you're looking for something more family-friendly or need something with more power on the go, there's a Ford Bronco out there just for you. Come visit Newton Ford South, your Tennessee Ford Bronco dealer, to learn more about this amazing SUV!
A Brief History of the Ford Bronco
The Ford Bronco is a rugged and versatile SUV that has been in production since the late 1960s. The first generation was released in 1966 and stayed in production for over a decade before taking a short hiatus. The Bronco remained in production until 1996 (spanning a total of five generations), but there were some noticeable changes that occurred throughout the years.
The early Broncos had solid axles in the front and rear, but the second-generation model was much larger and based on an F-Series truck platform. The third-generation Bronco also included several other changes that made it much different from its earlier counterparts. A larger 5.8L V8 engine was introduced during this generation, and independent front suspension improved handling and ride quality. The early 1980s also marked another increase in size for the Bronco, as the third generation was based on an F-150 platform rather than an F-100 platform.
The final Bronco models were produced between 1992 and 1996, and they included many improvements over earlier generations. A more powerful V8 engine became standard on these models, and a number of safety features were included as well. For instance, drivers could now enjoy front crumple zones, rear shoulder safety belts, and finally, a driver's side airbag. However, the quest for improved safety meant that this was the first (and only) Bronco generation that did not offer an easily removable roof.
In 1996, the iconic Ford Bronco was discontinued and replaced with more family-friendly four-door SUVs. As popular as this vehicle was, as families grew, the need for more than just two doors outweighed the Bronco's popularity. However, today the Bronco is back and better than ever. Old and new Bronco fans alike are going to love what the comeback is bringing to the table.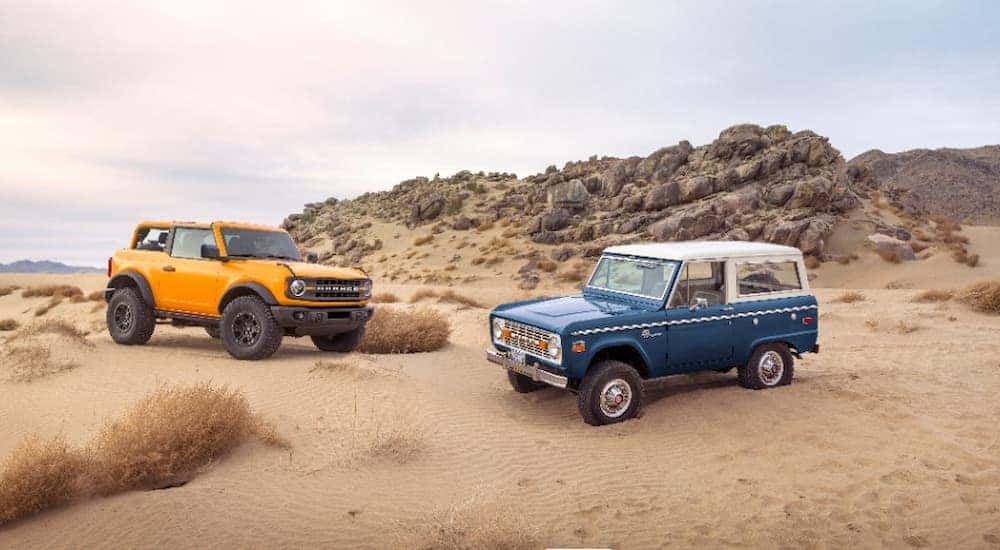 The Comeback of the Ford Bronco
The Ford Bronco experienced a long and successful history that was cut short due to popular demand. So why, after so many years, is this vehicle experiencing a comeback? Why would people want to buy it after its long absence from the automobile world?
There are many reasons people want to buy this new and improved vehicle. What was first marketed as a capable off-roading adventure vehicle now doubles as an exciting family car. No longer do you need to leave your loved ones behind when you go adventuring because now the Ford Bronco can easily fit all of your favorite people, no matter where life takes you.
The new Ford Bronco is fully capable off-road, and it has a stylish, aerodynamic new look that will impress even the most refined of tastes; this vehicle can do it all. The Bronco runs like a champ on and off the road, and it has a standard 4WD system that can hold its own in even the toughest of conditions. The Ford Bronco is an excellent choice for families because it easily holds five people comfortably while also providing ample cargo space in the back. You don't have to sacrifice room or comfort when you buy this new and improved version of the Ford Bronco. It has a comfortable and stylish interior that is inviting to all passengers, no matter where they sit.
The nice thing about the Ford Bronco is that it looks like an SUV but drives like a car; it's perfectly suited for both rough terrain and smooth roads. Now you can go adventuring with your friends and family anytime and not have to worry about whether or not your vehicle can handle the trip. When you get behind the wheel of a new Ford Bronco, you'll understand why. The Bronco is powerful yet spacious. It has little room for all kinds of cargo or passengers. Its interior offers many luxuries that are hard to find in other vehicles with its capabilities.
One of the most exciting specs for the new Ford Bronco involves the engines. The new Ford Bronco can get up to 325 horsepower, meaning you'll always have enough power to speed up on the highway or crest that trail or cliff. You'll also get to enjoy a whopping 77.6 cu.ft. of cargo space, so even if you're trailblazing on your way to a weekend camping getaway, you'll still have enough space for all of your gear. The classic removable roof and doors also mean you have even more options to experience the outdoors.
No matter where life takes you, the Ford Bronco is sure to get you there with ease, thanks to the new G.O.A.T. modes. These driver-selectable modes are designed to easily traverse sand, slippery roads, muddy terrain, rocky terrain, or everyday pavement. Just adjust your mode for your current circumstances, and you're good to go!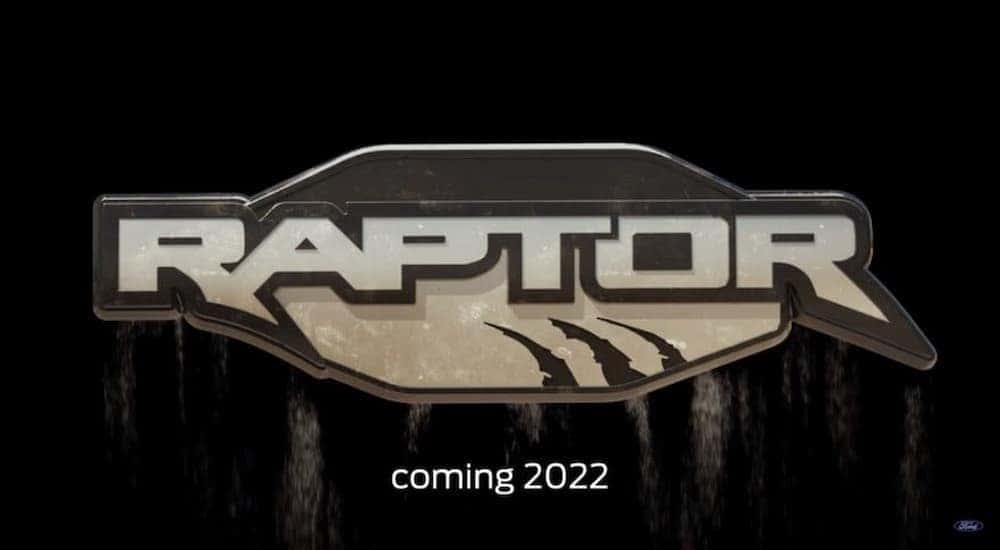 An Insider's Look at the Future Bronco Raptor
As excited as everybody is about the redesigned Ford Bronco, that's nothing compared to how we feel about the upcoming 2023 Ford Bronco Raptor. If you've been a Ford F-150 Raptor fan for any amount of time, you are going to go insane over the new Bronco Raptor. Why? Because there is no other vehicle in the world quite like this one, especially when it comes to off-roading and trailblazing adventures.
The new Ford Bronco Raptor is set to release in 2022, and let me tell you that it is going to be epic. To begin with, this new vehicle is expected to offer a jaw-dropping 450 horsepower, thanks to its twin-turbo high-output V6 engine. The suspension system will also be stronger and more flexible than ever before, giving the driver and passengers a capable yet comfortable ride over any terrain.
Of course, the new Bronco Raptor could not carry the iconic Ford Raptor name without the traditional grill. The Bronco Raptor's grill will look very similar to that of the Ford F-150 Raptor, meaning you'll get this popular and representative look no matter which specific vehicle you prefer. If you already drive a Ford F150 Raptor, this look may not be new to you. But if you are in the market for an upgrade, you will find that the Bronco Raptor is among the best when it comes to off-road performance and might just be the perfect vehicle for you.
Don't Wait Another Moment!
So what are you waiting for? Whether you're excited about the upcoming Ford Bronco Raptor or you can't wait to get a closer look at the other new Ford Bronco models, head on down to Newton Ford South, your local Ford Bronco dealer. We will get you all the help you need and provide you with answers to all of your questions. Schedule your test drive today!