2020 Ford Bronco is the Ideal Adventure Vehicle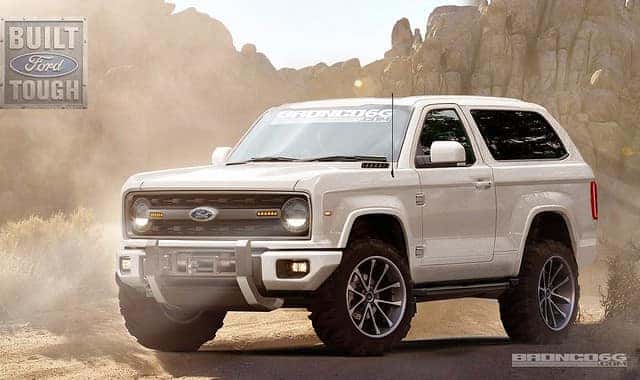 The 2020 Ford Bronco is ready to take on any adventure, and ready to open you up to the elements! New designs have been revealed that suggest that the Bronco is getting an all-new doors-off look.
New illustrations from Google Patents show what appears to be a Ford Bronco sporting a "Door with Convertible Scaffolding." What this means is that the Ford Bronco would have what appears to be a regular door. However, on the inside of the regular door, there is a tube-frame style skeletal door. While these function as full doors, you can pull the skin (or flexible frame) off of the door and drive around with the tube-style door. You can also pull the whole door off to have a completely open ride.
While other vehicles (like the Jeep Wrangler) have tube-style removable doors, those doors are often completely separate from the standard doors. This makes using the tube-style doors more difficult. However, the 2020 Ford Bronco will offer more innovation and convenience with all-in-one doors that don't need to be swapped out.
The designs also suggest a removable roof, which will be just as easy to remove as the doors.
While it's not confirmed yet that these features will be on the 2020 Ford Bronco, here at Newton Ford we're all certainly hoping they will be!