15 Fun Facts About the Ford F-150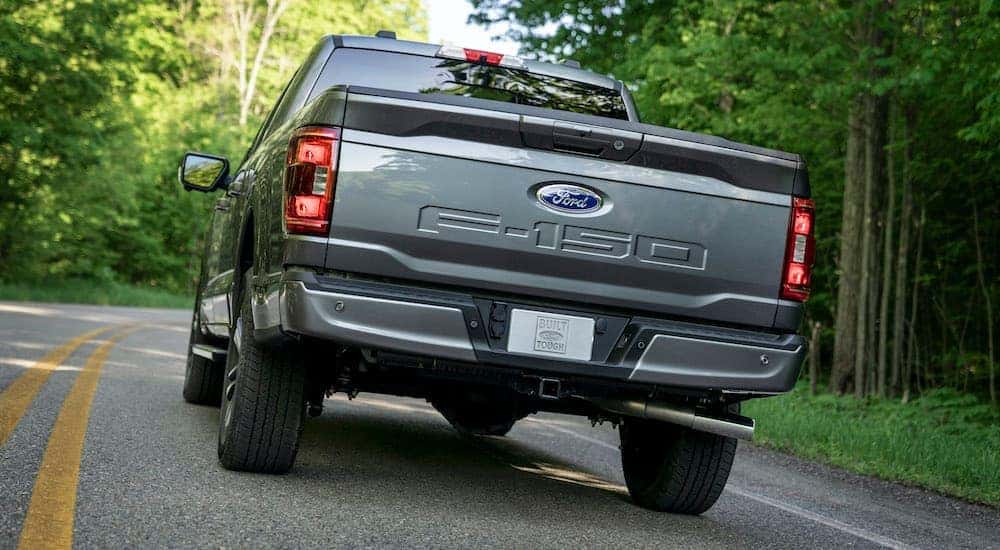 Ford has been making trucks for over a hundred years now, and the versatile and capable F-150 is easily the most popular one of them all. Whether you're a devoted fan of the F-150 or are just starting to look for a Ford dealer near you to check it out, it can be fun to delve into the model's long history. So we've compiled a list of fifteen facts, ranging from significant to strange, about America's favorite pickup.
1. Ford Made Its First Truck in 1917
Nine years after the legendary Model T was created, Ford launched its first truck: the Model TT. With the same cab and engine as a Model T, the design is barely recognizable as a pickup by today's standards. In fact, at first, it didn't even come with a bed; you had to get one from a third party. By 1925, Ford was making a version that came with a pickup body, setting the stage for what was to come.
2. The F-Series Has Always Been a Comprehensive Lineup
Ford's original F-Series trucks rolled off the assembly line in the late 1940s. The first generation ranged from the half-ton F-1 pickup truck to the heavy-duty F-8, giving buyers plenty of options in terms of size, price, and capability. During the second generation, Ford changed the numbers in its naming system. Instead of F-1, we got F-100 and later F-150. F-2 and F-3 merged to become F-250, and F-4 became F-350, with heavier-duty models being transferred over to Ford's commercial truck division.
3. Four-Wheel Drive Wasn't an Option Until 1959
The 2023 F-150 offers all-wheel drive as an option across all trim levels, but for the first two generations of F-Series trucks, AWD wasn't available at all. Four-wheel drive finally became a factory option in 1959, during the third generation. This gave drivers the option to get improved traction for driving in inclement weather or on uneven surfaces.
4. Improved Suspension in 1965 Gave the F-150 Wider Appeal
In the early days of the Ford F-Series, the trucks mainly appealed to workers who relied on their vehicle's capabilities in order to get their jobs done. Most other drivers weren't willing to put up with how uncomfortable it was to drive a body-on-frame truck compared to the smoother ride offered by cars made with unibody construction. In 1965, the F-150 received a new Twin-I-Beam suspension setup that was marketed to the wider public with the slogan "Drives like a car, works like a truck."
5. The Ranger Started Out as an F-150 Trim
Today, the Ford Ranger is its own model, a midsize pickup that's efficient and easy to maneuver. However, the nameplate first appeared on a top-level trim of the F-Series in 1966. This original Ranger offered then-luxurious features like carpeting, air conditioning, and power brakes and steering.
6. The First Monster Truck Was a Ford F-250
Bigfoot is well known as the first monster truck. Created in 1975 by Bob Chandler, the truck has gone on to headline shows around the country, and even appears in several movies. While there have now been over a dozen different iterations of Bigfoot, the one that started it all was a Ford F-250 outfitted with oversize tires.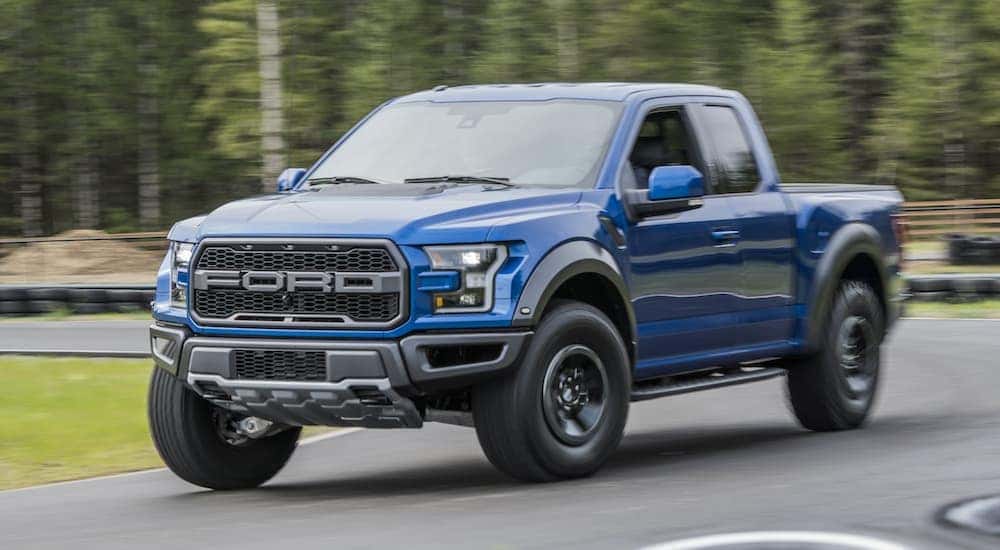 7. F-150s Aren't Just Strong, They're Quick!
While pickup trucks are mainly judged by stats like towing and payload capacity, some have impressive speed and acceleration too. In 2022, Car and Driver assembled a list of the quickest pickup trucks they'd ever tested based on their zero-to-60 mph times. Nine out of the nineteen models on the list were Ford F-150s, including the 2021 Ford F-150 Hybrid, the 2021 Ford F-150 Raptor, and one of the oldest models on the list: the 2001 Ford SVT F-150 Lightning.
8. The First F-150 Raptor Was a Game Changer
In 1991, Ford first conceived the Special Vehicle Team (SVT), which was created to investigate and cater to niche vehicle markets. The first SVT vehicles focused on performance and the equipment under the hood, but the 2010 F-150 SVT Raptor was special primarily thanks to its extra-rugged body and long-travel suspension, giving it unprecedented off-road ability for a truck.
9. In 2018, Ford Sold Over 1 Million F-Series Trucks
It's no secret that the F-150 is a perennial bestseller. It's been America's best-selling truck for over 40 years and America's best-selling vehicle for well over 30 years. In 2018 Ford hit a new benchmark, selling over one million F-Series trucks globally. On average, that means that Ford sold an F-Series truck every 30 seconds that year.
10. The Latest F-Series Trucks Hang on Tight to Their Resale Value
Since Ford trucks are built to last, it makes sense that they retain their value well. Even a used F-150 with plenty of miles on it will be a reliable ride for years to come. No wonder the F-Series has earned a Best Resale Value Award from Kelley Blue Book for four out of the past five years, getting a spot on the annual Top Ten list in 2018, 2019, 2021, and 2022.
11. In 2015, Ford Lightened the F-150's Load With an Aluminum Body
Back in 2015, the F-150 was already a tried-and-true bestseller. But even though Ford could easily have launched the thirteenth generation with just a minor redesign, they decided to shake things up. Instead of continuing to produce the truck with a steel cab, Ford switched to an aluminum body on top of a steel frame. This reduced the truck's weight significantly, made it more resistant to rust, and helped it become the first pickup truck to earn a five-star safety rating from the NHTSA.
12. The World's Longest Custom Banana Car Was Based on an F-150
If you thought Bigfoot was the weirdest vehicle to be based on a Ford F-Series truck, think again! In 2011, "The Big Banana Car" made its way into Guinness World Records fame as the "longest custom banana car." The nearly 23-foot long vehicle has a custom-built body (obviously), but the base is the chassis of a 1993 Ford F-150. According to its creator, Steve Braithwaite, the car is the world's only four-wheel drive banana.
13. In 2021, Ford Added a Hybrid Powertrain to the F-150 Lineup
While the F-150 may have a storied past, Ford is eager to make it future-proof. So for the 2021 model year, the truck was available with a hybrid powertrain for the first time. The PowerBoost engine uses regenerative braking to keep the battery charged, which has the added benefit of reducing wear and tear on the brakes.
14. Ford Upped the Electric Ante in 2022 With the F-150 Lightning
The hybrid F-150 was a big step toward an electric future, but for the 2022 model year, Ford leaps in completely with the all-electric Ford F-150 Lightning. Like the gas-powered F-150, the Lightning is a capable model that's good for towing, hauling, and driving around town. It also has some EV-exclusive features, like a sealed front trunk under the hood and a generator that can pack enough power to supply the average household with electricity for three days.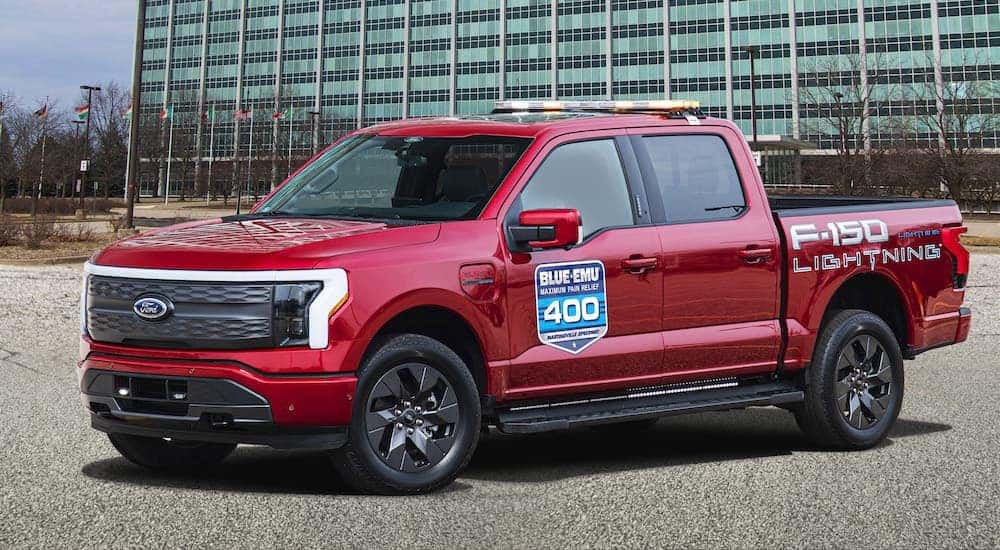 15. The F-150 Lightning: The First Electric Truck to Pace a NASCAR Race
In April of 2022, the F-150 Lightning made its NASCAR debut as a pace vehicle for the NASCAR Cup Series. Ten years earlier, in 2012, Ford made history as the first original equipment manufacturer to use an EV as a NASCAR pace vehicle, pacing the field at Richmond, Virginia, with an all-electric Ford Focus. What futuristic Ford will be out on a NASCAR track in 2032? We'll just have to wait and see.